Dear Supporter,

The National Network to End Domestic Violence (NNEDV) is working tirelessly to provide support to coalitions and local programs across the country. As much of the nation retreats home to prevent the spread of this disease, we are starkly reminded that "home" is not a safe place for survivors and their children. Victims of domestic violence face unique hardships as many cities shut down businesses, schools, and transportation to flatten the curve and stop further spread of COVID-19. The ongoing pandemic has highlighted the critical role of victim advocates who support survivors of abuse and that being home poses heightened risks and fewer options for those experiencing abuse.

According to NNEDV's recently released 14th Annual Domestic Violence Counts Report, on an average day in 2019, more than 11,300 requests from victims for help and support go unmet due to a lack of resources. The continued spread of this pandemic will only cause this number to increase. The nation is experiencing housing, childcare, financial, and other shortages that will be felt even more acutely by victims of domestic violence, who already face multiple challenges seeking assistance and resources. Now, more than ever, we need your support.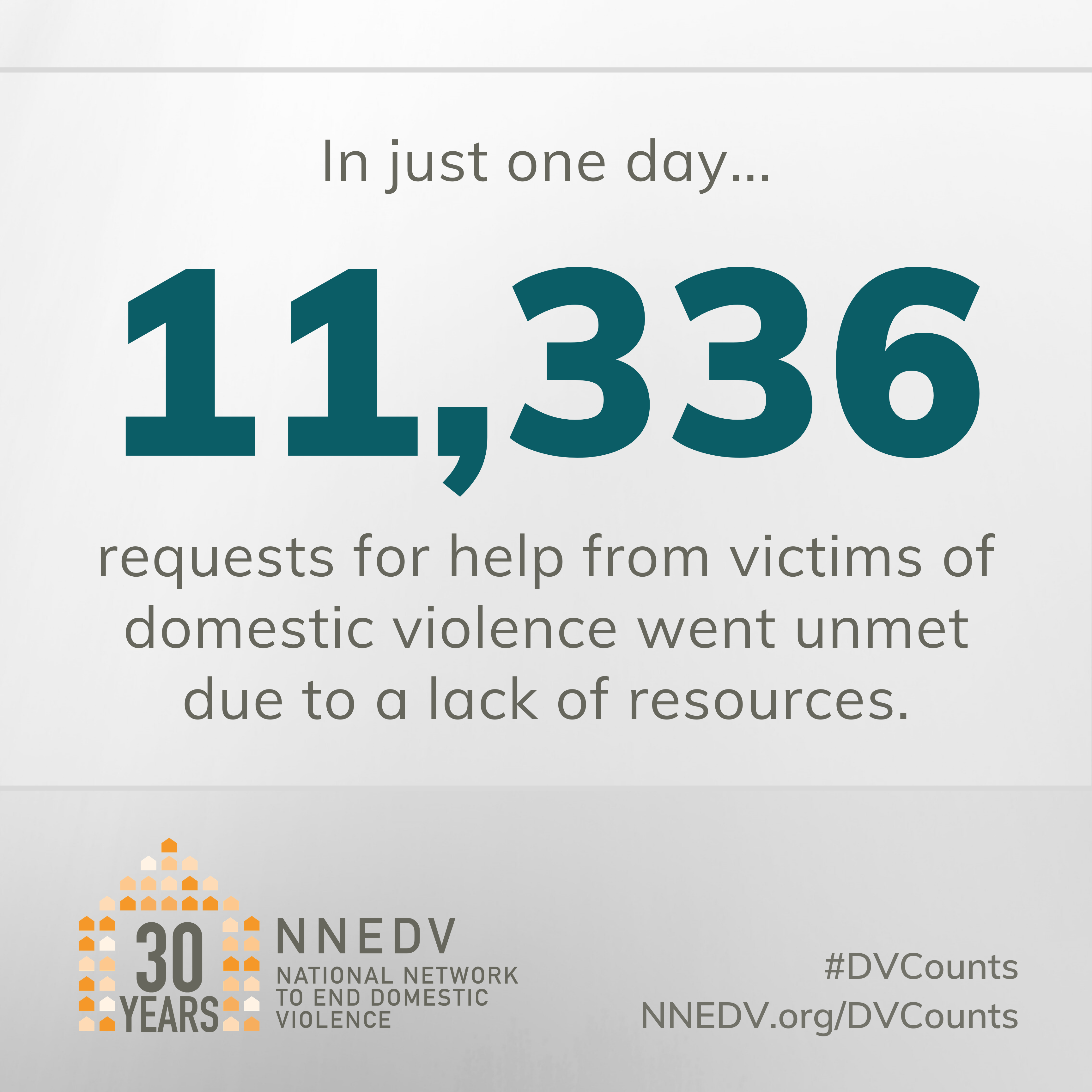 The demand on shelters will be higher, and resources will be strained more than usual. Our advocacy efforts to help pass the Families First Coronavirus Response Act and the Coronavirus Aid, Relief and Economic Security Act were both huge steps in providing immediate, critical safeguards for individuals impacted by the virus, including survivors of domestic and sexual violence. Thank you for taking action in support of these bills.

We will also continue to work to ensure future legislation provides additional support for victims of domestic violence and the programs that serve them. We will continue our efforts to reauthorize and strengthen both the Violence Against Women Act (VAWA) and the Family Violence Prevention and Services Act (FVPSA), and to advocate for employment, paid leave, housing and other policies that will improve outcomes for survivors of abuse. But, we need your help! Please consider supporting our work today.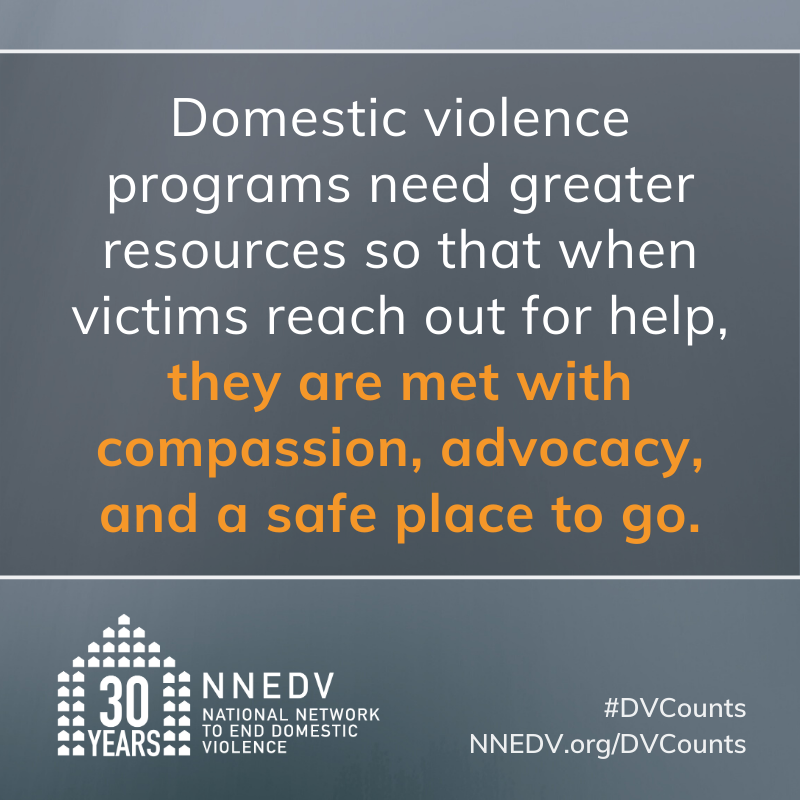 Through collective action and compassionate support for one another, we can make it through this crisis. NNEDV is working to ensure that local programs, survivors, and advocates are not forgotten. Here are some ways you can join us and make a difference: