Dear Friend,
Today marks the end of 16 Days of Activism to End Gender-Based Violence. Back in November, I sent a note about this important campaign that raises an international awareness about the link between domestic violence, labor rights, and economic justice for survivors. As the campaign comes to a close, I wanted to share with you a few ways you can join us in our work to end gender-based violence in the workplace and financial abuse.

Learn more about Gender-Based Violence and the Workplace
Read through a presentation on Engaging Employers in Building Safe and Supportive Workplaces by Futures Without Violence, first presented at NNEDV's 3rd Annual Economic Justice Summit. The presentation is a great resource for statistics on gender-based violence in the workplace, evaluating workplace culture and policies, and how to develop workplace policies with a survivor-centered lens.

Donate to our Economic Justice Work
Through NNEDV's Independence Project, just $100 leads to better credit and increased financial security for survivors! Since the program began in 2016, it has helped hundreds of survivors take control of their credit. With your help, we can continue to help advocates and survivors work towards financial empowerment and economic justice.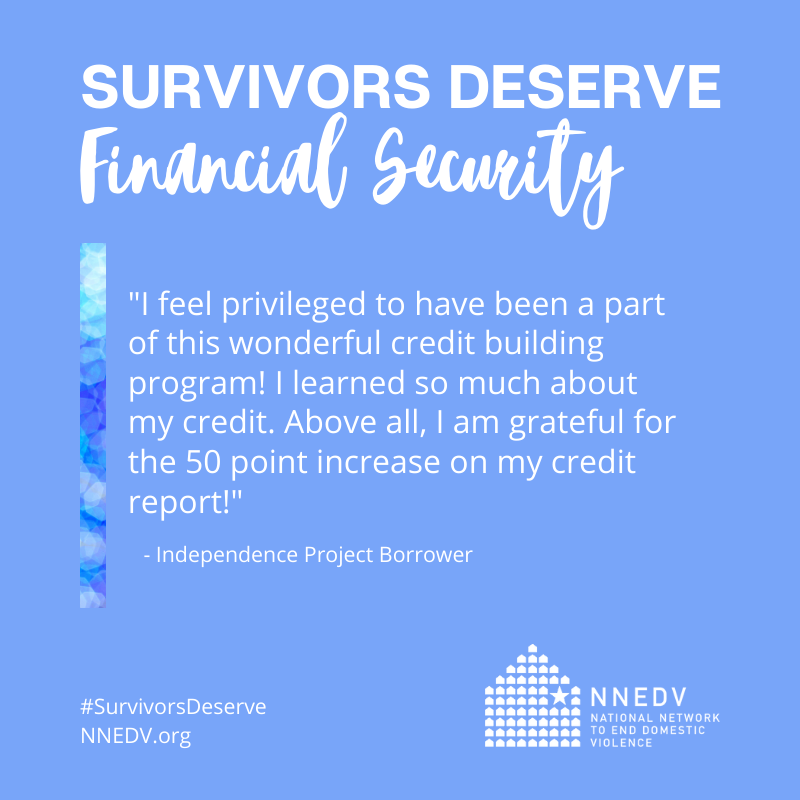 Show your support online
Download our "Survivors Deserve Financial Security" graphics and share with us online why you support economic justice for survivors of financial abuse! Use the hashtag #SurvivorsDeserve, and be sure to tag us @NNEDV!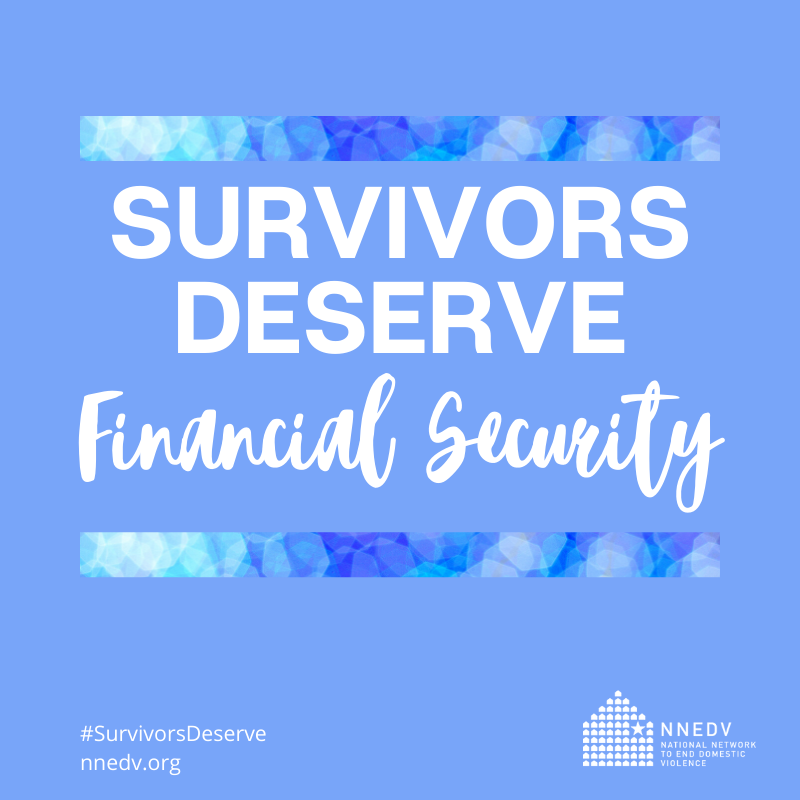 Mobilizing on an international scale is critical to making the world safer for survivors. NNEDV is proud to work towards ending gender-based violence in the workplace and financial abuse through advocacy, financial literacy education, and through our micro-lending program, the Independence Project.

Survivors deserve financial security. Thank you for all that you do to support our work.
For Peace and Safety,


Cindy Southworth
Executive Vice President