Dear Supporter,

In commemoration of Domestic Violence Awareness Month (DVAM), all October long the National Network to End Domestic Violence has been helping you #ConnectTheDots to a safer and more equitable world. Domestic violence touches every community and it is compounded by every form of oppression. We cannot end violence without dismantling all systems that perpetuate injustice. To learn more about the many intersecting issues of domestic violence, follow our daily posts on Twitter, Facebook, and Instagram.

Last Sunday was the start of NNEDV's DVAM Week of Action—with several opportunities for you to advocate for survivor safety from home. In this newsletter, we're highlighting our week of action activities. I invite you to join us in advocating for survivors and programs by doing these activities any week of the year. For more ideas about how to raise awareness and create supportive communities for survivors, use our Get Involved toolkit.

Share Love Sunday and Make It Monday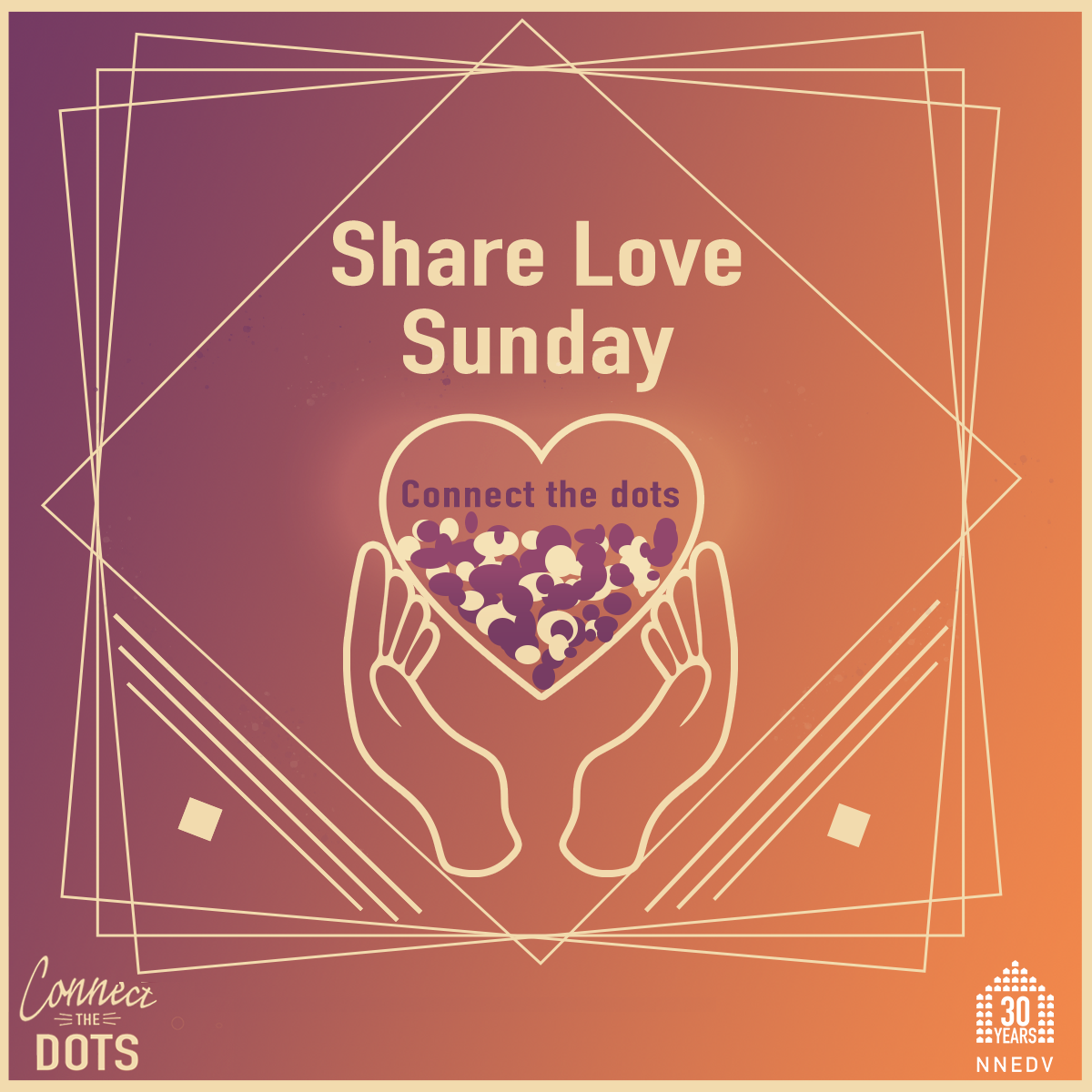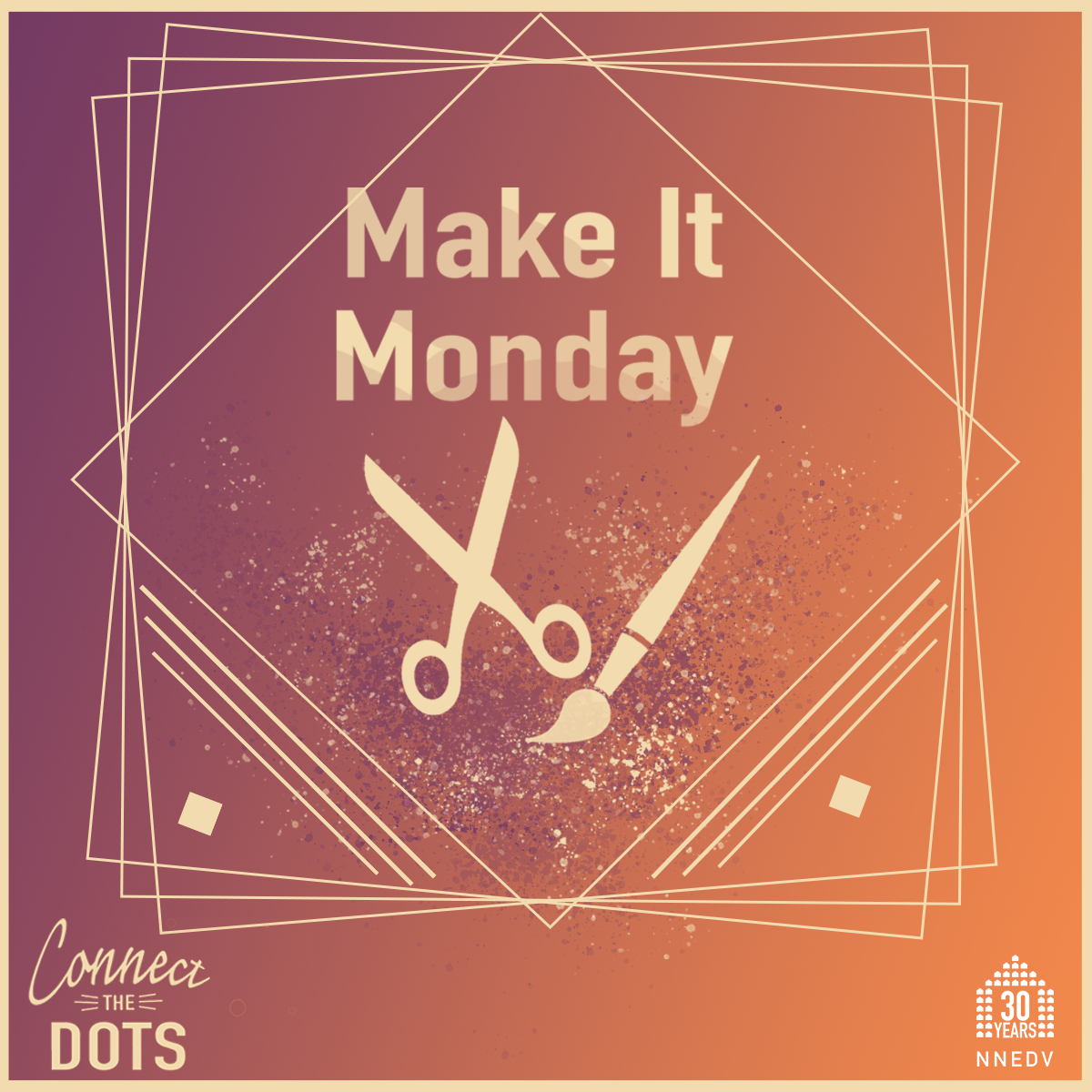 Art is a form of expression that can grab attention and make a statement. When used effectively, art can be a form of activism that challenges norms and calls for change. #ShareLoveSunday is your chance to take part in craftivism to support survivors. Grab some chalk for the sidewalk, a dry erase marker for a window, or even just a pencil and paper, and find a place to write or draw an empowering message about healthy relationships and survivor safety.

Art can also be self-care, providing the opportunity for self-expression, laughter, and joy. #MakeItMonday is about creating in the name of self-care. Start the DIY project you've been wanting to try, make that new recipe you bookmarked online, or finish that sewing project you've been putting off. If you need a small and easy creative project to get you started, download our coloring pages and other printables.

Talk About it Tuesday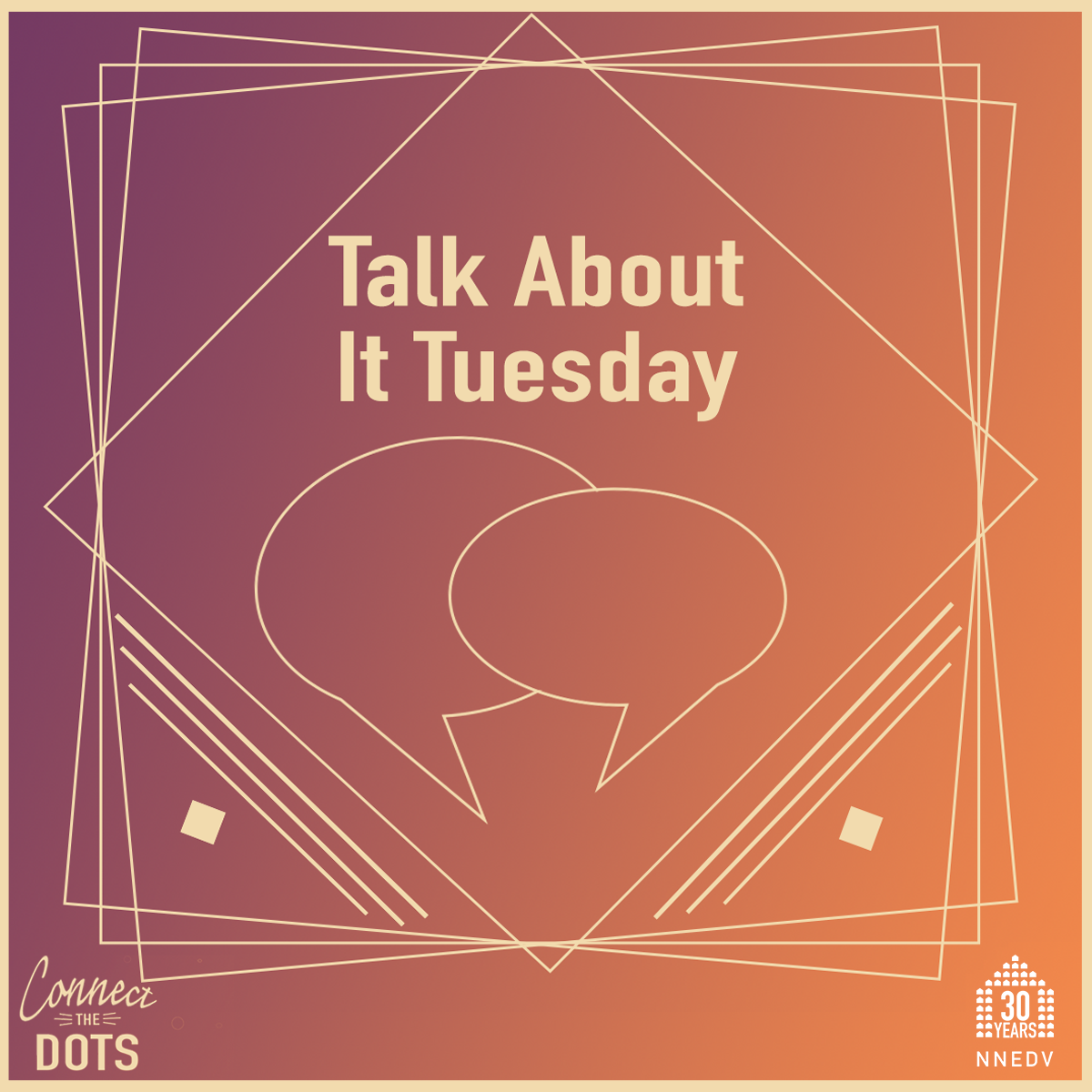 Words matter, especially in a movement committed to justice and equity. Being intentional about your vocabulary and using inclusive language is one easy way to create a supportive community for everyone around you. For #TalkAboutItTuesday, we want you to consider how you are ensuring that your vocabulary is respectful and inclusive. Whether you're reminding yourself to share your pronouns when you meet someone new, or you're working to stop using words that are hurtful, you are leading by example and taking active steps to create change.

You can also use #TalkAboutItTuesday to challenge myths and misconceptions about domestic violence. If you need help with discussing domestic violence in your community, our 10 Tips to Have an Informed Discussion about Domestic Violence resource can help you get started.

Award Wednesday and Purple Thursday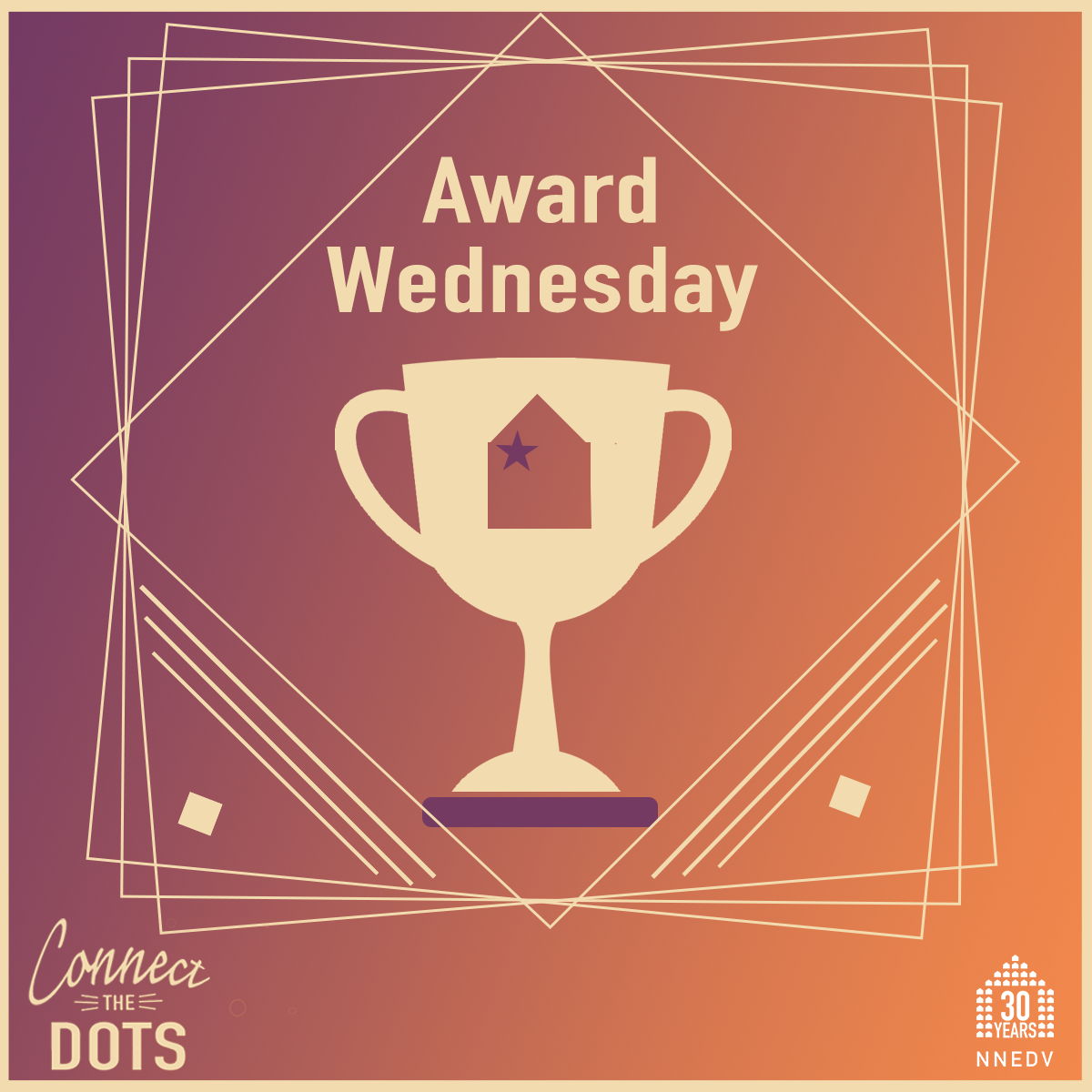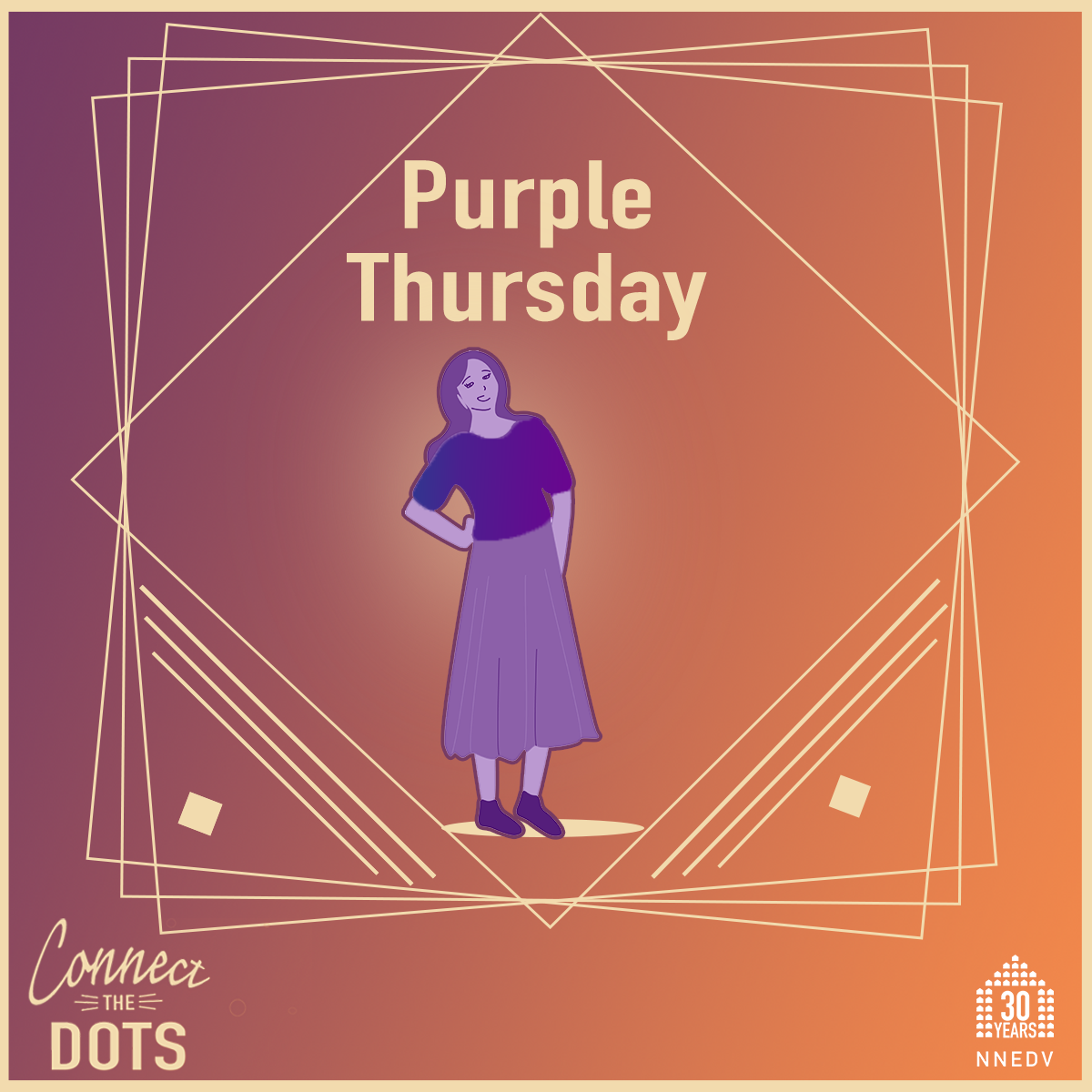 For #AwardWednesday, join us in celebrating all the advocates, local programs, friends, family members, and community members who support survivors every day. In particular, #AwardWednesday is the perfect time to thank an advocate for their tireless efforts and commitment to making the world safer for survivors. Throughout the pandemic, advocates in local programs have served as frontline workers for survivors navigating this ongoing public health crisis while experiencing abuse. Local domestic violence programs are essential services, and every day frontline advocates help survivors whose abusive partners may keep them from accessing needed support and resources. Take a moment to learn more about why coalitions are critical to ending domestic violence and find your state or territory coalition to discover what advocates in your community are doing to end domestic violence.

Today, you can also show your support for survivors on #PurpleThursday. Join the domestic violence movement in this annual tradition of honoring our work to shed light on domestic violence, reduce stigma, advocate for survivors, and work for greater safety and equity. Put on your favorite purple clothing or accessory, take your best selfie, and share your support for advocates, healthy relationships and survivor safety. Join us online to celebrate Purple Thursday and watch this video to hear my thoughts about why this day matters now more than ever.

Find It Friday and Share It Saturday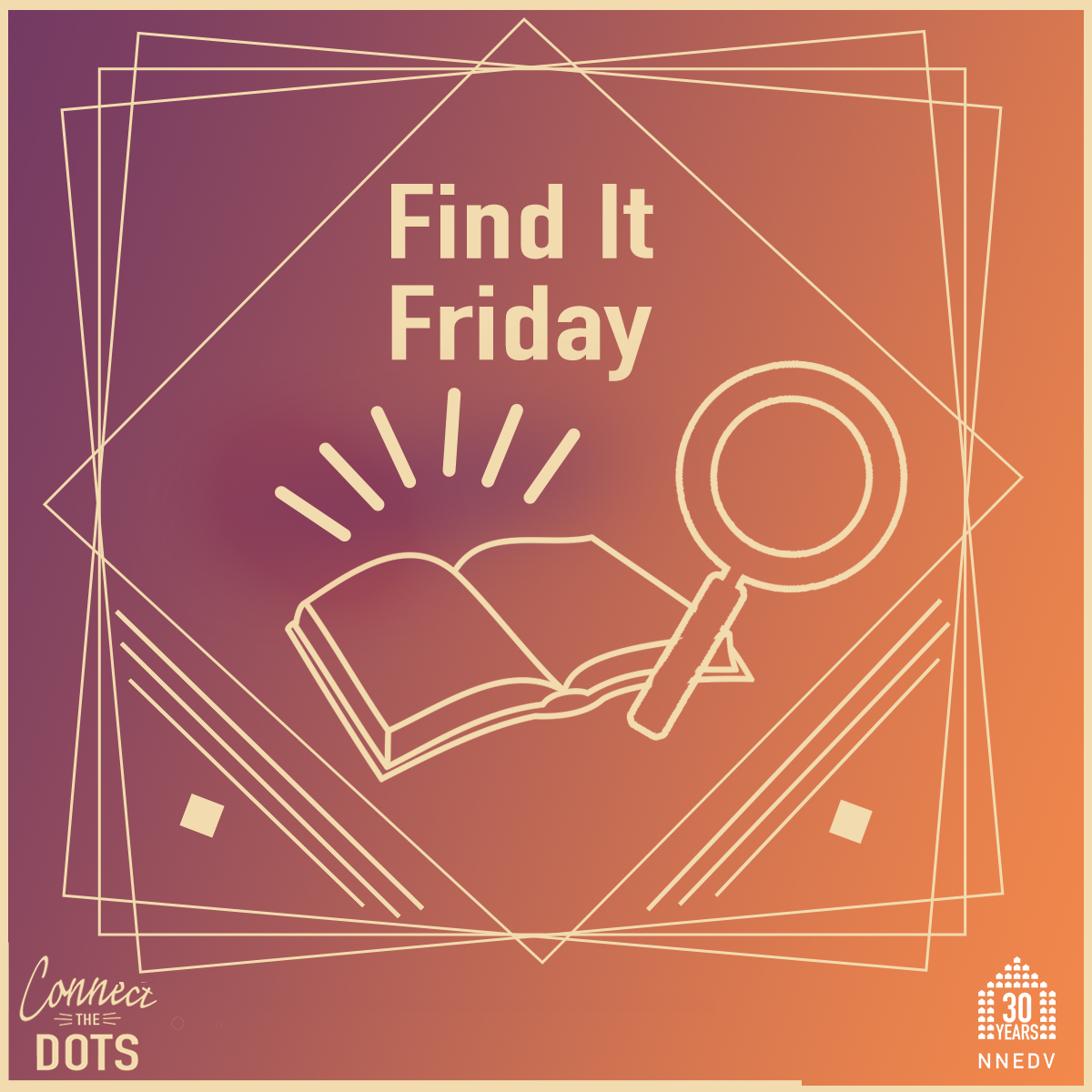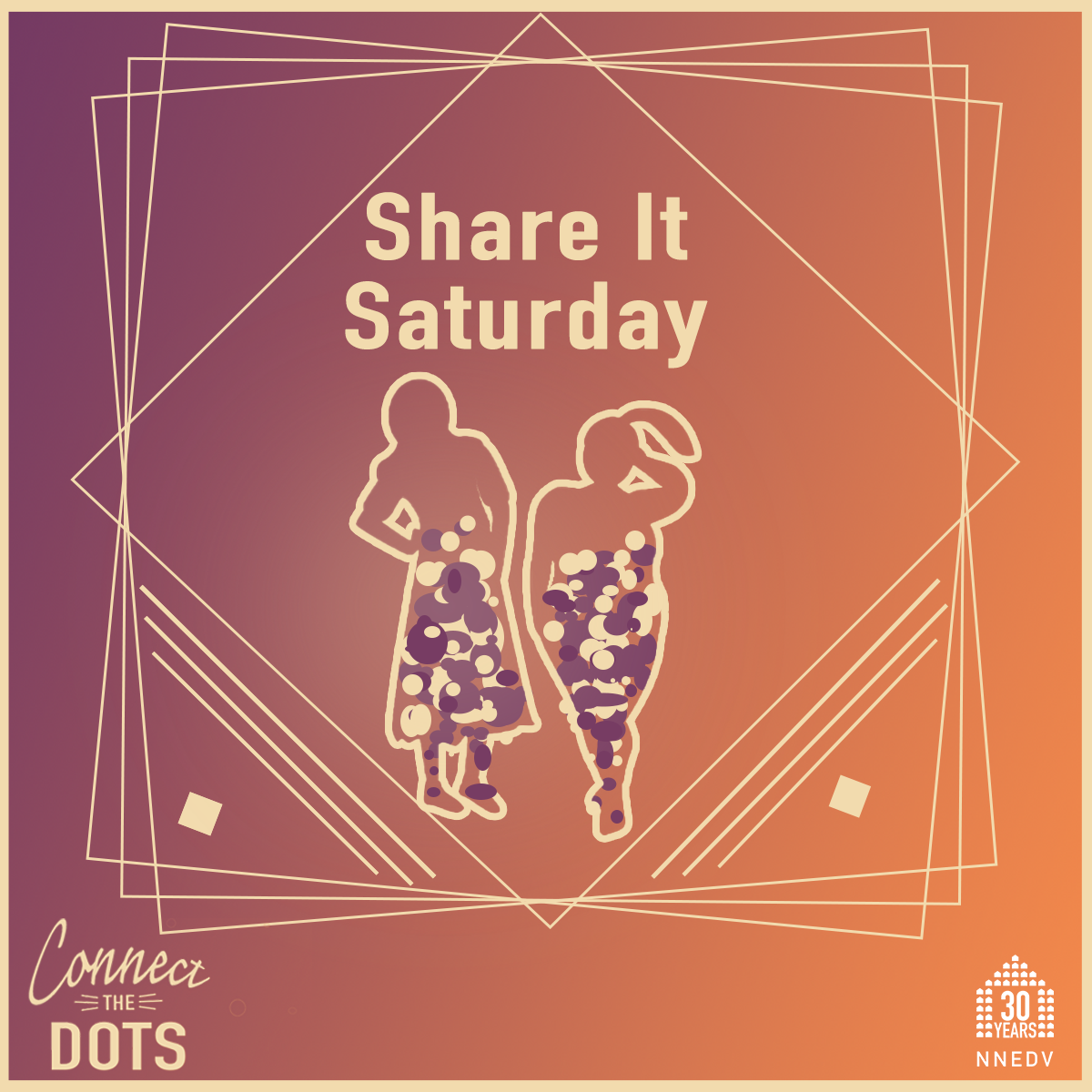 When we talk about domestic violence, we talk a lot about power and control because abuse does not happen in a vacuum. It's so important to #ConnectTheDots between domestic violence and structural injustices happening in our world today. All forms of violence and oppression are connected. That's why it's important to #ConnectTheDots between domestic violence, racism, and the work necessary to dismantle them both. For #FindItFriday, consider where you find imbalances of power and control in your community, or in the stories and media you consume. Share with your friends and family what you are doing to combat these power imbalances and invite them to join you in creating a safer, more equitable world.

If you need ideas on where to get started, I suggest you join NNEDV in rejecting violence everywhere and call for justice in the face of the tragic assaults on Black life in America. Our 8 Everyday Ways to Fight Racism resource has simple actions you can take against discrimination and racism. The resource also includes several articles to help you learn more about the intersection of race, racism, and domestic violence.

For #ShareItSaturday, tag NNEDV on social media and tell us what you have learned and share the commitments you're making to help create a better world during DVAM and beyond.

Bonus Action: Become a Monthly Donor to NNEDV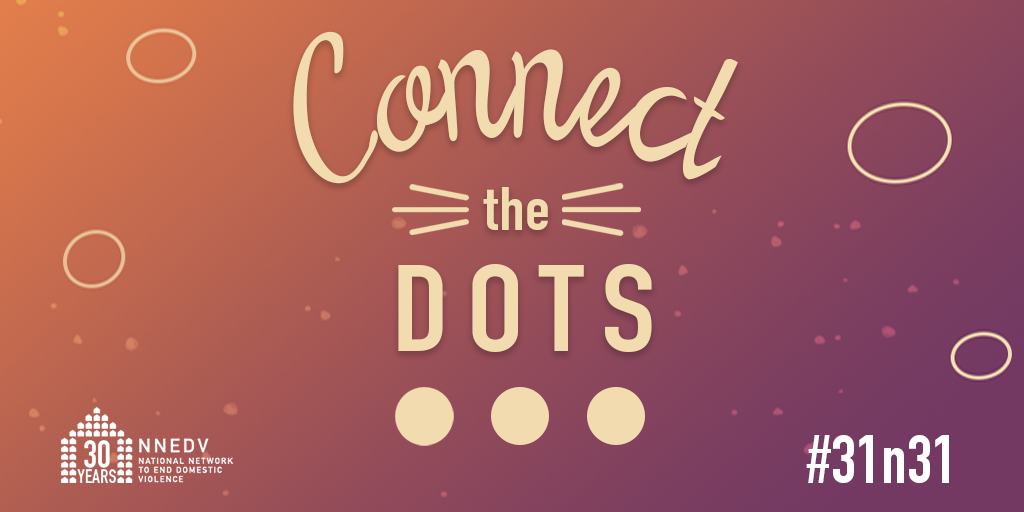 Earlier this month, I announced that NNEDV had the goal of gaining 30 new recurring monthly donors during DVAM in honor of our 30th Anniversary. Can you help us reach our goal by becoming a monthly donor today? Your support will help NNEDV create lasting change so that one day, every home will be a safe home.
Become a monthly donor. A monthly gift of $15 will help NNEDV sustain our work to help survivors' diverse needs at this difficult time. If you can't commit to a monthly gift, you can still make a one-time donation.
Fundraise. Starting a fundraiser gives you an opportunity to be creative, inspiring, and impactful while raising awareness and much-needed funds to support NNEDV's work.

Link Roundup: NNEDV in the News
In case you missed it, NNEDV was featured in the following news articles this month…