Dear Supporter,

Did you know that in a single day, over 42,964 survivors and their children sought safe housing with help from a domestic violence program? Unfortunately, in that same day over 7,500 requests for safe housing went unmet due to a lack of resources. With the continued spread of coronavirus, everyone deserves to be safe at home—especially when we have to stay at home. Join the National Network to End Domestic Violence (NNEDV) in building a safer country for all by participating in #GiveForDV on Giving Tuesday!

#GiveForDV is a national campaign that calls on individuals like you to step up and give back to support survivors of domestic and sexual violence and the programs that help them find safety. While Giving Tuesday and #GiveForDV is taking place on December 1, 2020, over the next two weeks we are giving you an opportunity to make your donation early and win a limited edition purple purse!

All Giving Tuesday donations to NNEDV will receive a 100% match by our Board of Directors, up to $10,000. Double your impact today and have a chance to win this limited edition purse!

ABOUT THE PURPLE PURSE
This limited edition purse was donated by The Allstate Foundation. One of the Foundation's primary programs is dedicated to ending domestic violence through financial empowerment of survivors. The purse is symbolic of The Allstate Foundation's program because purple is the color of domestic violence awareness and purse is a symbol of a person's financial domain.

This cross-body bag is equal parts beauty and efficiency. Its rich purple hue and simple modern lines make it both elevated and adaptable, as appropriate for afternoon errands as evening events. Its delicate strap offers a variety of ways to style the piece into a range of personal and professional looks. Produced in extremely limited quantities the estimated retail value of the purse is $350.

HOW TO WIN
Winning the purple purse is easy. All you have to do is make your Giving Tuesday donation to NNEDV early. For every $5 donated your name will be entered to win (for example, $5 donated = 1 entry, $50 donated = 10 entries). Donations must be made by November 30, 2020. The winner of the purple purse will be notified on Tuesday, December 1, 2020. And remember, any amount that you give will be matched 100% by our Board up to $10,000!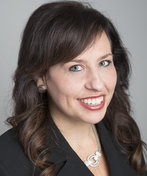 With gratitude,



Deborah J. Vagins
NNEDV President and CEO