Dear Supporter,

I hope you've been following the National Network to End Domestic Violence (NNEDV) for Domestic Violence Awareness Month (DVAM) as we #ConnectTheDots to a safer and more equitable future. Domestic violence has far-reaching impacts and NNEDV addresses this by connecting the needs and solutions to help survivors. Whether it is financial empowerment, housing security, or access to legal information—they are all connected in our work to end domestic violence. When you #ConnectTheDots, you will see that every person can take individual action to create a supportive community for survivors.

This DVAM, NNEDV is also commemorating our 30th anniversary. Thanks to people like you, who support our work through action and advocacy, NNEDV has served as a leading national voice for state and territorial domestic violence coalitions and their programs. In honor of our 30th anniversary, NNEDV has the goal of gaining 30 new monthly donors during DVAM. Can you join us by becoming a monthly donor this October? By becoming a sustaining, monthly donor, you provide reliable support that helps to ensure our work to end domestic violence remains on the national agenda.

Millions of individuals have experienced sexual violence, physical violence, or stalking by an intimate partner in their lifetime. Through the years we've made significant progress to meet the needs of survivors and domestic violence programs, but there is more work ahead of us to ensure the long-term safety of all survivors. Just $10, $20, or $30 dollars a month is a meaningful investment in our work to provide domestic violence programs with access to the resources they need to help survivors.

By becoming a monthly donor to NNEDV you are helping sustain our work to help survivors' diverse needs at this difficult time. You will support will help us create lasting change so that one day every home will be a safe home.

Thank you for supporting survivors' safety.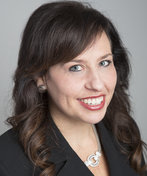 With gratitude,



Deborah J. Vagins
NNEDV President and CEO

HELP SURVIVORS IN NEED
DONATE
Help us reach our goal of 30 new monthly donors this month. NNEDV relies on monthly donors to help sustain our work serving survivors, and advocates in the field.

Pledge your monthly donation today.
FUNDRAISE
Get involved with family and friends by creating a Facebook Fundraiser. Starting a fundraiser gives you an opportunity to be creative, inspiring, and impactful while raising awareness and much-needed funds to support NNEDV's work.

Start your Facebook Fundraiser.
SHOW SUPPORT
While we always appreciate donations, there are a lot of great ways to get involved this month. Join NNEDV's #31n31 conversation by following us on Facebook, Instagram, Twitter, YouTube, and use the Get Involved Toolkit for ideas on how to raise awareness about domestic violence in your community. Don't forget to join us for our Week of Action, taking place on October 18-24. You can learn more about our DVAM activities and the history of NNEDV on our 30th Anniversary website.