Dear Supporter,
The new year is the perfect time to pause and reflect about our resolutions for the year ahead and make commitments to achieve them. This year, I am renewing my commitment to seeking justice and working to eradicate violence and oppression in all its forms. I hope you'll join me and the National Network to End Domestic Violence (NNEDV) in 2020 as we reaffirm our new year's resolutions…

I AM COMMITTED TO ENSURING EVERYONE HAS ACCESS TO SAFE AND CONFIDENTIAL SERVICES
With the continued rise of technology-facilitated stalking, it's critical that we as victim service providers uphold the confidentiality of survivors seeking safety services. For 20 years, our Safety Net project has been examining the intersection of technology and domestic and sexual violence. Through education and advocacy, we will continue to work towards creating solutions to help protect survivors and hold perpetrators who misuse technology accountable.

I AM COMMITTED TO CHANGING PERCEPTIONS ABOUT HIV AND DOMESTIC VIOLENCE
At double the national rate, 55% of women living with HIV experience domestic violence. This is a statistic we can't ignore. Survivors of domestic violence are often limited in their ability to negotiate safe sex practices, leading to an increased chance of contracting HIV/AIDS. Increasing awareness, reducing bias, and promoting sexually transmitted infection testing is essential to comprehensive safety planning for survivors. Through our Positively Safe project, we are educating domestic violence advocates and HIV service providers to address this intersection and ultimately prevent HIV and domestic violence.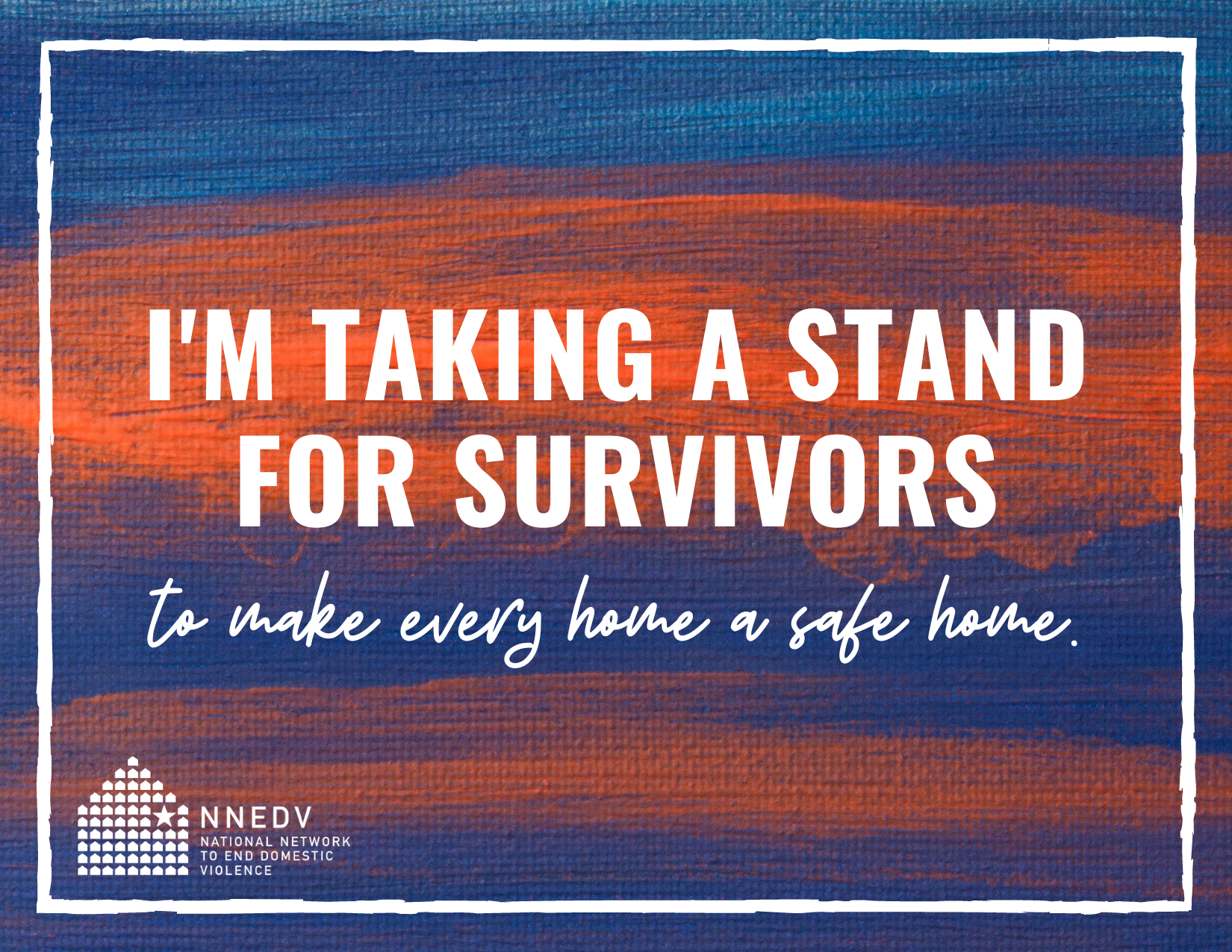 I AM COMMITTED TO FINANCIAL EMPOWERMENT FOR SURVIVORS
Financial abuse occurs in 99% of domestic violence cases. Controlling a partner's ability to acquire, use, or maintain economic resources can threaten their self-sufficiency and financial autonomy across their lifetime. Through our Economic Justice project, we advance policies that promote workplace protections, provide financial literacy training, and help to improve financial outcomes for survivors through our credit-building micro-lending program, the Independence Project.

I AM COMMITTED TO PROVIDING LEGAL INFORMATION, RESOURCES, AND SUPPORT TO SURVIVORS
Navigating complicated legal issues while dealing with the trauma of domestic violence is difficult, particularly when survivors are forced to represent themselves in court without the help of an attorney. Through our WomensLaw project, we offer "plain language," state-specific legal information in English and Spanish at WomensLaw.org, and respond to thousands of survivors' requests for help and support through our Email Hotline.