Dear Supporter,

With Election Day fast approaching and many of us confirming our voter registration and making a plan to vote, I wanted to send you a quick note to share some information and considerations related to voter registration and survivors' privacy.

The Supreme Court has said the right to vote allows us to preserve all the other rights that matter to us. Increasing civil engagement and reducing barriers to the ballot—whether by mail or in-person—are critically important rights necessary to protect our democracy.

At the same time, we need to ensure that survivors also know how the services and activities designed to increase civic engagement, like voter registration, may affect their privacy. Privacy is a vital element in preserving survivors' safety. And this is true not only for the registration process but also for the act of voting. Survivors can safety plan to help ensure they are able to exercise their right to cast their ballot privately without being monitored or coerced.

Voter registration can be considered a public record and available to a variety of individuals or groups. In addition, many states have developed or are considering different methods of voter registration processes, like online or automatic voter registration (AVR), which may also affect survivors who are concerned about their privacy. For example, while state laws vary in states with AVR, eligible citizens are registered to vote automatically upon accessing certain services from government agencies, like applying for a driver's license, unless they affirmatively opt-out or decline. This system can significantly reduce barriers to voter registration, but it is also important that those states ensure strong privacy protections.

While the public record information also varies by state, it can include a person's home address, political party affiliation, and other personal details. Most states have an Address Confidentiality Program (ACP), which may help prevent the sharing of a participant's voter records and help keep survivors' addresses from being sold and accessible in voter lists. Through participation in an ACP, victims of domestic violence, sexual assault, stalking, or other types of crime can use a substitute address for all public records, while keeping their actual address undisclosed.

If you would like to learn more about AVR, ACP, and other voter registration and vote by mail considerations around survivor privacy, NNEDV's Safety Net project has put together a resource with more details.

Now more than ever, it is vitally important that survivor voices are heard in policymaking, and voting is one of the most important tools in that process. At NNEDV, we believe that survivors should be able to easily register, vote, and exercise their right to engage in the political process without compromising their safety. Please consider making a donation today to help our work to ensure that all states have privacy protections for survivors.

Thank you for all that you do to support survivors.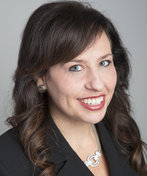 For safety and peace,



Deborah J. Vagins
NNEDV President and CEO