Dear Supporter,

The world is in a very different place this month than we were just a few short weeks ago. As you and your loved ones are quickly adjusting to the changes in your community, I'd like to thank you for taking the time to take action to help ensure survivors' needs were reflected in the coronavirus aid packages passed by Congress. We also appreciate that you have been reading and sharing our COVID-19 resources. As changes undoubtedly continue to come, just know that we'll be here to create resources, share information, and support the survivors and advocates in the field. Our latest, up-to-the-minute information can be at NNEDV.org/coronavirus.



Centering Survivors in Times of Crisis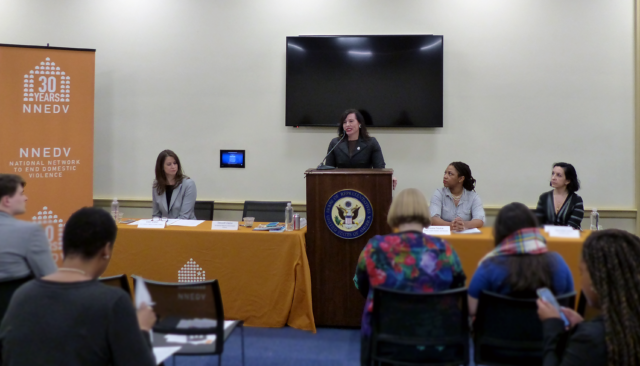 14th Annual Domestic Violence Counts Report Congressional Briefing, taken March 10, 2020
Serving and supporting survivors during this pandemic has taken on a new and more urgent dimension. NNEDV is working alongside our national partners and state and territorial coalitions to ensure that local domestic violence programs have the support they need to keep doors open and survivors safe.

While COVID-19 may present novel and significant concerns, the resilience of survivors and the work of domestic violence advocates, service providers, and local shelters, in the face of overwhelming challenges, is not new.

Read my full statement on NNEDV's rapid response efforts to support survivors and advocates.



Frequently Asked Questions
Involving Courts and COVID-19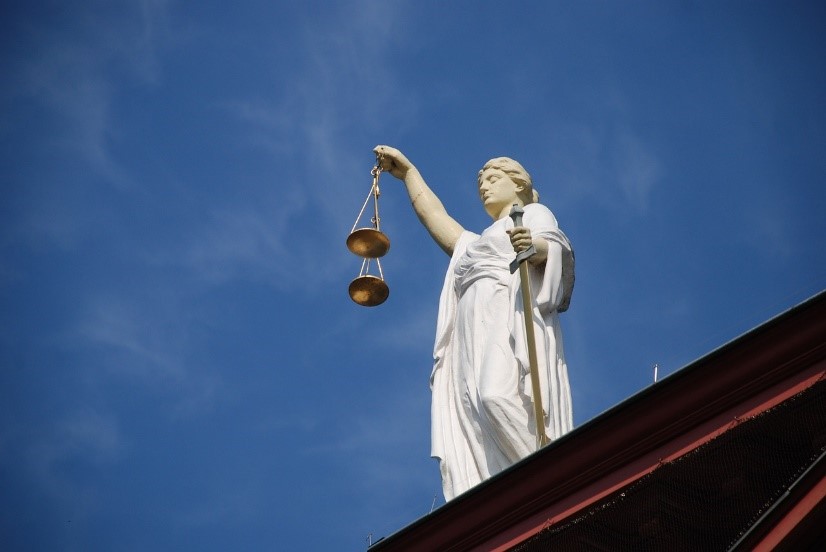 Since the COVID-19 pandemic began in the United States, state and local courthouses have closed or postponed hearings to slow the spread of the virus. Uncertainty about whether a courthouse is open or if a hearing is still scheduled can be frustrating and frightening. We developed these FAQs to help survivors navigate this rapidly changing time. If you still have questions after reading the FAQs, please reach out to us through our WomensLaw Email Hotline in English and Spanish.

Learn more about how COVID-19 is impacting the courts in English and Spanish.



A Global Perspective on
Survivor Safety During COVID-19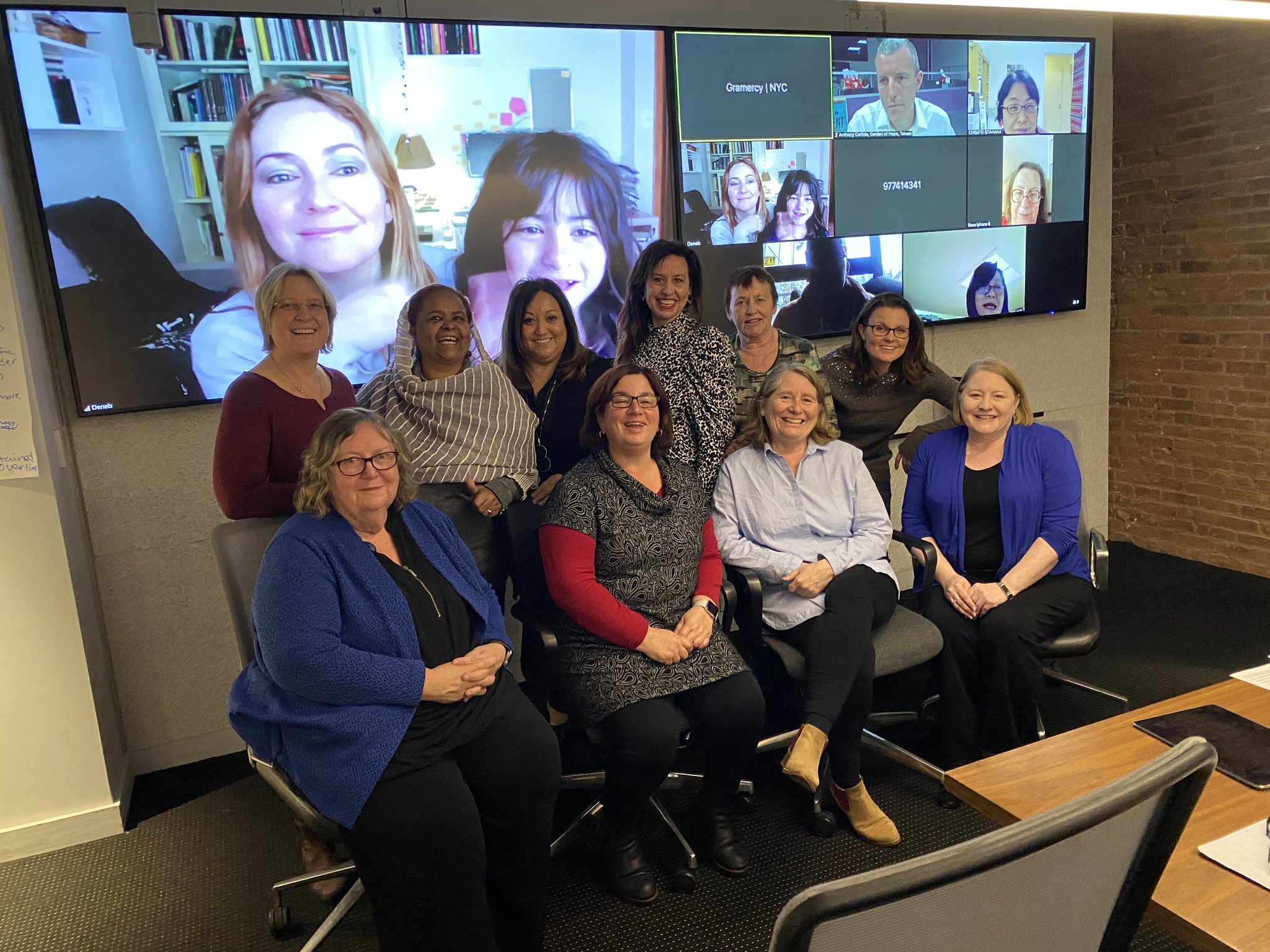 Group photo of the Global Network of Women's Shelters Board of Directors, taken March 8, 2020
NNEDV is a proud member of the Global Network of Women's Shelters (GNWS), an international network of organizations that was created to strengthen and unite our work to end violence against women and girls globally. In response to COVID-19, GNWS and its member organizations are hosting free weekly webinars for domestic and sexual violence organizations to share strategies and challenges in helping survivors during the pandemic. On March 25, the Asian Network of Women's Shelters hosted a webinar on shelter planning and preparation during COVID-19. Watch the webinar or read the Q&A to gain a global perspective on how shelters are responding to COVID-19.

Learn More.



Link Roundup: NNEDV in the News
In case you missed it, NNEDV was featured in the following news articles this month…