Dear Supporter,

As we continue to navigate life during COVID-19, knowing how to support friends, family, and causes you care about can be challenging. There are still ways to show support, even while socially distancing. Use the resources and tips in this newsletter to help you show support for your loved ones and advocate on behalf of survivors everywhere. Don't forget to take a minute to check in with yourself and practice self-care, while you're helping others. As a reminder, our latest, up-to-the-minute coronavirus information can be at NNEDV.org/Coronavirus.



Helping a Friend Experiencing
Domestic Abuse During COVID-19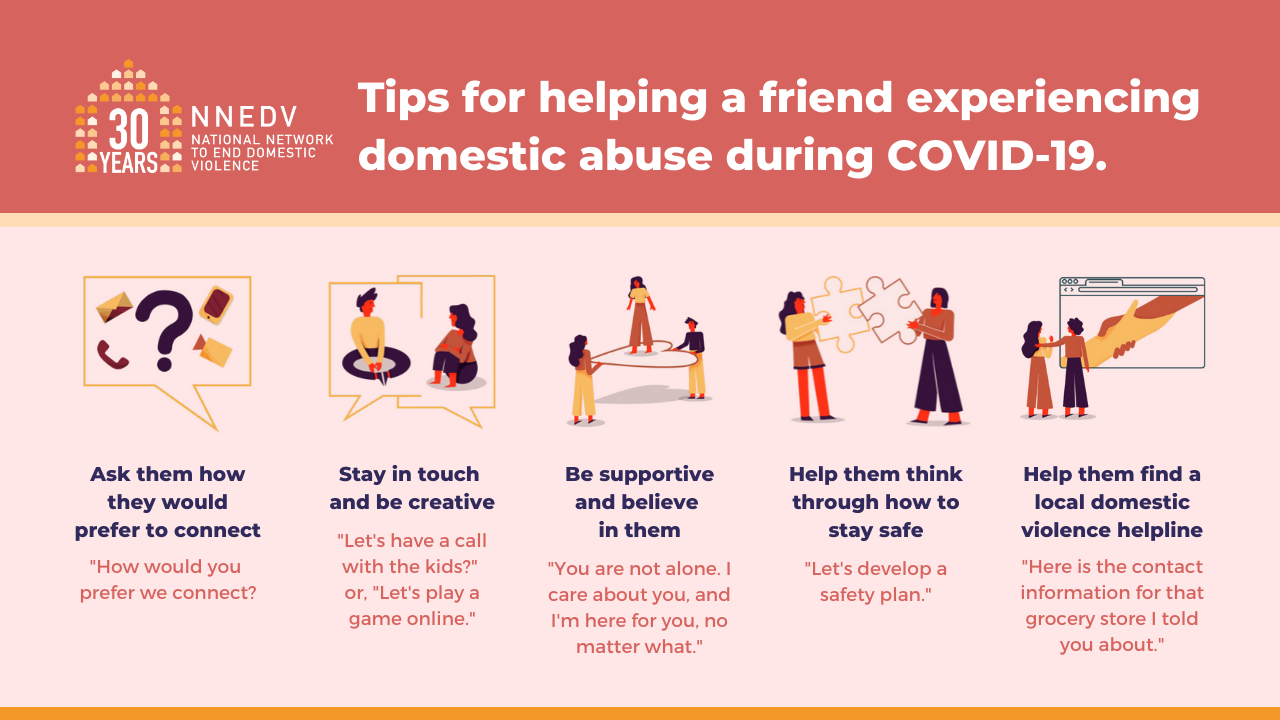 Knowing how to best support a friend experiencing abuse can be difficult, especially during COVID-19, when experts are suggesting social distancing and isolation. More likely than not, they will find themselves confined in the same spaces with their perpetrators for prolonged periods of time, limiting their privacy and exacerbating threats to their safety. Being a source of support can make a huge difference for a friend in need. NNEDV has created a guide with tips on helping a friend experiencing domestic violence during COVID-19, including how to start a conversation, how to offer support, and ways to get help.

Download the Guide.



Support Survivors on May 5…and Beyond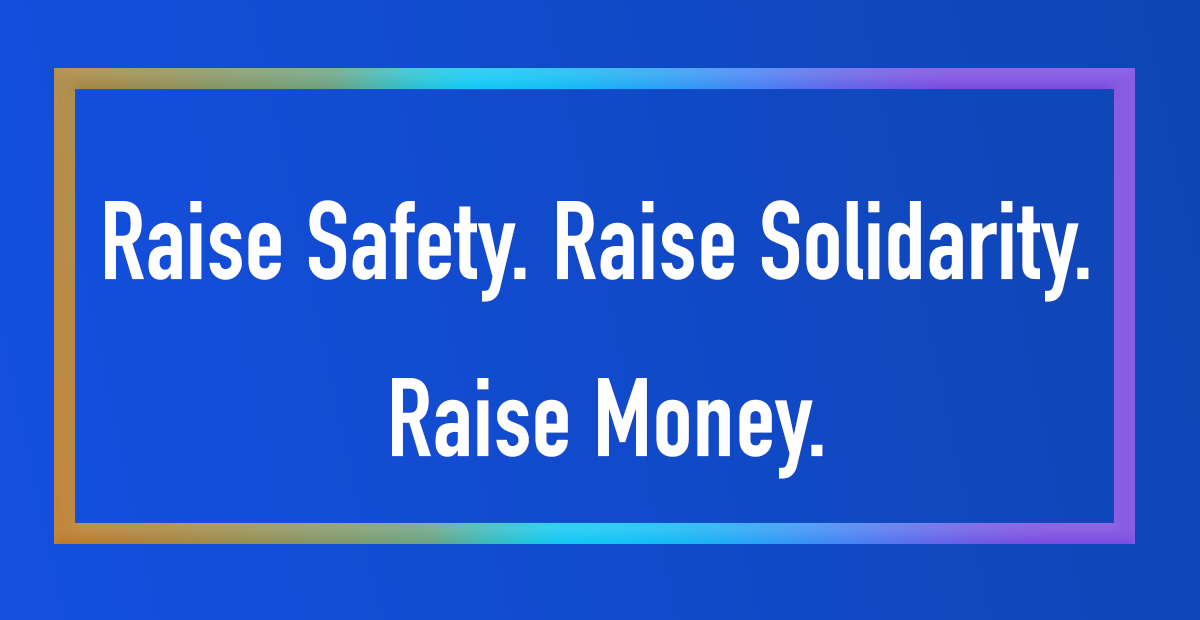 On May 5, 2020 people around the world are coming together to celebrate Giving Tuesday Now, a global day of giving and community created as an emergency response to the unprecedented needs caused by the rapid spread of the COVID-19 pandemic. Join NNEDV as we raise awareness about the impact of COVID-19 on advocates and survivors, while raising much-need funds to support our work. Helping survivors from home is easy:
Send Support From Home. If you are in the position to do so, please consider making a donation to NNEDV anytime between now and May 5.
Connect with Others at Home. Consider starting a Facebook fundraiser today – or asking a friend to start one – to support NNEDV on Giving Tuesday Now. Use our toolkit for sample language and graphics to help you get started on your fundraiser.
Build a Supportive Virtual Community. Share information and resources about domestic violence with your online communities. NNEDV's resource hub for COVID-19 has a variety of tip sheets and information that could be helpful.
Learn More about Getting Involved during Giving Tuesday Now.

Helping Survivors in April for
Financial Literacy Month and Sexual Assault Awareness Month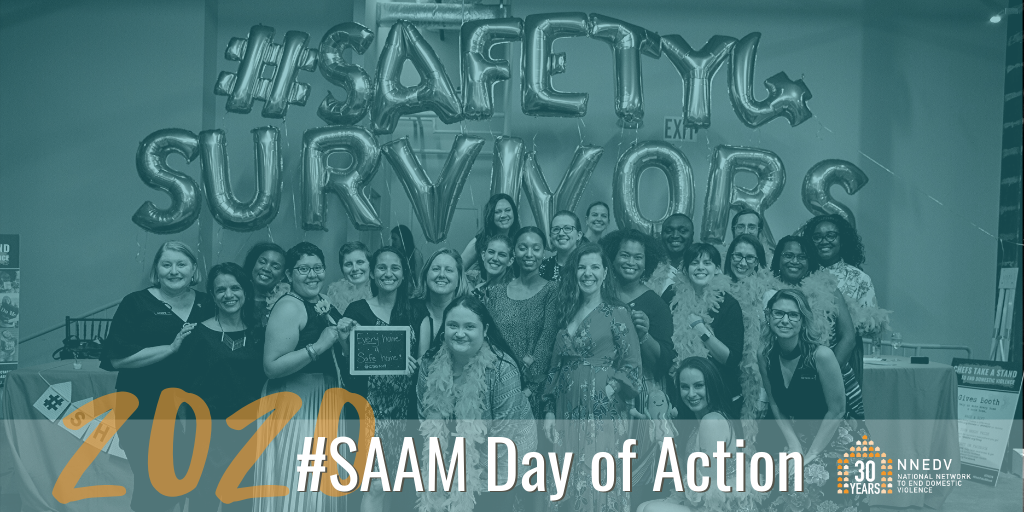 In April, NNEDV commemorated two very important awareness campaigns in which you can still participate: Financial Literacy Month and Sexual Assault Awareness Month.

Ninety-nine percent of victims and survivors of domestic violence experience some form of financial abuse, often with long-lasting impacts like job and income loss. Through NNEDV's Economic Justice project, we work to address and prevent financial abuse through education, training, advocacy, and our credit-building micro-lending program for survivors, the Independence Project. Gaining financial stability after abuse can be challenging and often comes with special safety and privacy considerations. This Financial Literacy Month, use NNEDV's Financial Abuse Toolkit to learn more about how to move towards long-term financial security.
Learn More.

April also marked Sexual Assault Awareness Month, which NNEDV recognized by uplifting the work of the National Sexual Violence Resource Center (NSVRC) and their #IAsk campaign. It is important to lift up the intersections between the work of domestic violence advocates and sexual assault advocates, with many serving victims of both. Together, we can continue to change social norms that tolerate physical and sexual violence. By speaking up when you hear people discounting survivors' experiences you can help change societal perceptions. Use our 10 Tips to Have an Informed Conversation about Domestic Violence to help erase the stigma around domestic and sexual violence.
Download the tip sheet. | Get resources from NSVRC.

100+ Domestic Violence Programs Receive
COVID-19 Emergency Grants Funded by The Allstate Foundation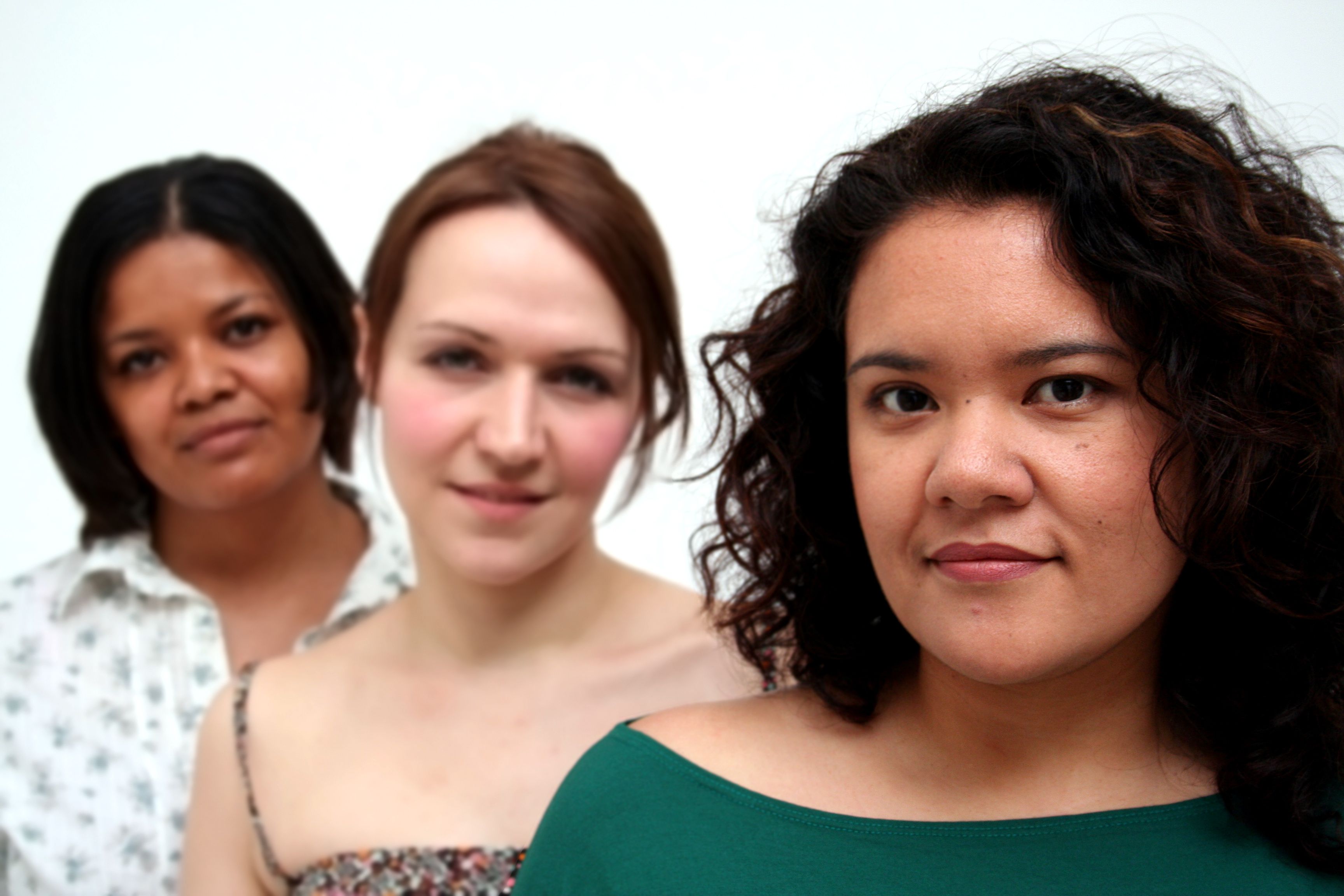 The Allstate Foundation announced recently provided $500,000 to help local domestic violence programs impacted by COVID-19 via small emergency grants that will be administered by NNEDV. Over the last two weeks, NNEDV has reviewed more than 300 applications to identify programs with the greatest need for emergency funds. We are excited to work with The Allstate Foundation to provide this emergency funding to more than 100 domestic violence programs across the U.S. to help them respond to immediate needs in their community. Since 2005, NNEDV has partnered with The Allstate Foundation to address domestic violence and financial abuse. We also co-created The Moving Ahead Curriculum.
Thanks to The Allstate Foundation for providing these rapid relief funds to the field.

Learn More.



Link Roundup: NNEDV in the News
In case you missed it, NNEDV was featured in the following news articles this month…
Ms. Magazine: "The third COVID stimulus package added funding and policy changes for survivors—but not enough. Shelters and programs are open, but there may be a surge after [social distancing] orders are lifted." - Deborah J. Vagins, President and CEO
Huff Post: "Congress needs to make sure that they are protecting survivors of domestic violence and sexual assault, consciously and intentionally in the next COVID bill." - Deborah J. Vagins, President and CEO
Digital Privacy News: "Though technology has changed, the behaviors of abusers are the same: tracking, monitoring & surveilling. The tech is not the problem. The abusive behavior is the problem." - Rachel Gibson, Senior Technology Safety Specialist
USA Today: "If you're home with an abuser, they might control the car and you have no way to get safe." - Allison Randall, Vice President of Policy and Emerging Issues
New York Times: "Today's technology offers new ways to perpetrate abuse, but the behaviors and the reasons for it are not new. Abusers want power and control, and this is just one more way to get that." - Erica Olsen, Director of Safety Net