"A survivor wrote our staff a letter, saying, 'I can always count on your help and smiles. You have played a big part in my transformation, from a woman running and hiding to an independent, hard-working woman. I owe you my life. I am thankful from the bottom of my heart.'"
- Oklahoma Advocate, 14th Annual Domestic Violence Counts Report
While all survivors deserve access to resources that will help them find safety, for many, those resources are often out of reach. Our Domestic Violence Counts Report also showed that, tragically, in the same day there were more than 11,000 unmet requests due to lack of resources.

By becoming a monthly donor, you will support our work of responding to survivors' diverse needs, particularly as we navigate the ongoing pandemic. In these uncertain times, coming together to support the most vulnerable in our communities is essential. If you cannot commit to a monthly donation, you can still show support by making a one time donation.

When survivors get access to the resources they need to rebuild after abuse, they thrive. That's why we must work together to ensure that when a victim reaches out to a domestic violence program for help, they will not be turned away. Please consider donating to support our work to create survivor-centered federal public policy, transform local and state systems, and bring awareness to the barriers that exist between survivors and safety.

Thank you for joining us in this work during DVAM and beyond.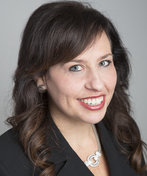 With gratitude,



Deborah J. Vagins
NNEDV President and CEO

SUPPORT SURVIVORS
BEFORE THE YEAR ENDS
Here are a few ways you can support survivors before the year is over:
BECOME A MONTHLY DONOR
More survivors and their families can go to sleep with a better sense of security and safety if we give survivors the support they deserve. Being a monthly donor to NNEDV helps our work of changing the way society responds to domestic violence.

Become a monthly donor.
START A FACEBOOK FUNDRAISER
Creating a fundraiser to support NNEDV is a simple way to get your friends and family involved in our cause, and it helps make a world of difference for survivors of domestic violence.

Start your fundraiser.
SUPPORT NNEDV ON GIVING TUESDAY
Support NNEDV on Giving Tuesday, taking place on December 1, 2020. Everyone deserves to be safe at home – help us build safer communities by participating in #GiveForDV on Giving Tuesday. Save the date now and please keep us in mind as we approach this amazing day of giving.

(…but you don't have to wait! You can also give now.)