Dear Friend,
As my second week at the National Network to End Domestic Violence (NNEDV) begins, I am tremendously excited about the work ahead.

I come to NNEDV with decades of experience in civil, women's, and human rights legal and policy advocacy, with a focus on economic and racial justice issues. I am excited to join the movement to end domestic violence and use my experience in advocacy and public policy to make an impact. I am honored to take on the role of President and CEO of this fantastic organization and am grateful for the organization's confidence in my abilities.

NNEDV will be celebrating its 30th anniversary in 2020. Our talented teams are working hard on our current initiatives, including our work on the Hill to get the Violence Against Women Act (VAWA) reauthorized (there's still time to act now!) Now more than ever, we need your support to create a safer world for survivors. I'll be listening to gain a deeper understanding of the priorities of our staff, member coalitions, local programs, survivors, and advocates. I'm looking forward to learning from this extraordinary network of passionate advocates, and moving forward together to make a difference. We are ready for an impactful 2020.

Watch this video to learn more about me and hear my special welcome message: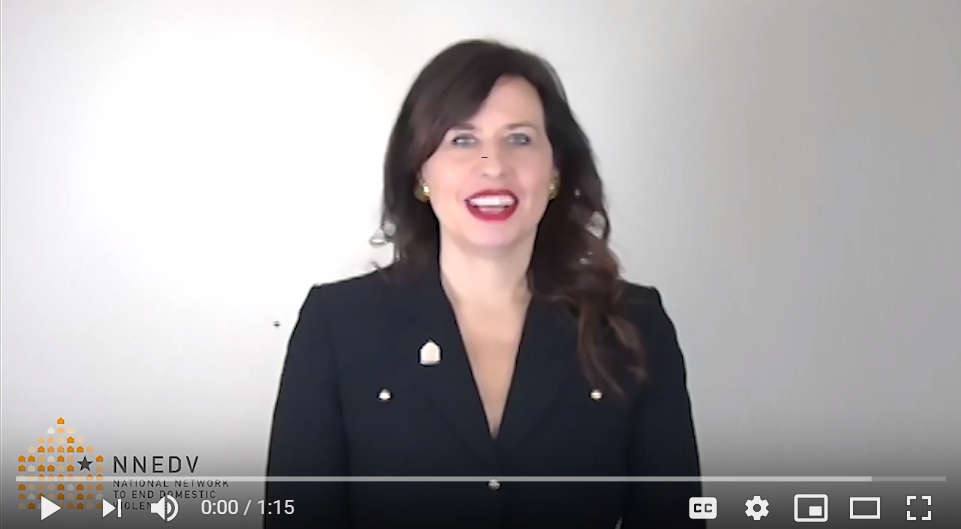 You can also learn more about me on NNEDV.org.

There are so many opportunities for us to create lasting change. Together, we can make a difference, so let's get started!

Thank you for your continuing support of NNEDV.
For Peace and Safety,


Deborah J. Vagins
NNEDV President and CEO