Dear Supporter,
Last month, we focused on raising awareness on stalking. Often, stalking is a misunderstood crime that violates victims' privacy and is among the many tactics an abuser may use to maintain power and control over a current or former partner. This month, we hope you will use the stories and resources below to reflect on the ways that society may unintentionally trivialize the issue of stalking (does the term "Facebook-stalking" ring a bell?) and how you can increase your privacy.



Rom-Com Buzzkills: Why the Portrayal of
Stalking in the Media Matters
"Media teaches us what to think about the world—it's easy to say it's just harmless entertainment, and in some cases it is. But if you keep getting the same messages over and over, even if you know what you're watching is fiction, it informs how you think about the real world."
-Dr. Julia Lippman
We interviewed Dr. Julia Lippman, a Senior Research Specialist at the University of Michigan, about her research on the portrayal of stalking in the media and how it affects our views. Dr. Lippman's work has produced empirical evidence that the media's portrayal of "pursuit scenarios" can further our belief in harmful stalking myths. But it's not all bad news – media are equally powerful in helping us dismantle these myths and create better stories, on-screen and off.

Read More.



Stopping Technology Misuse with
NNEDV's Safety Net Project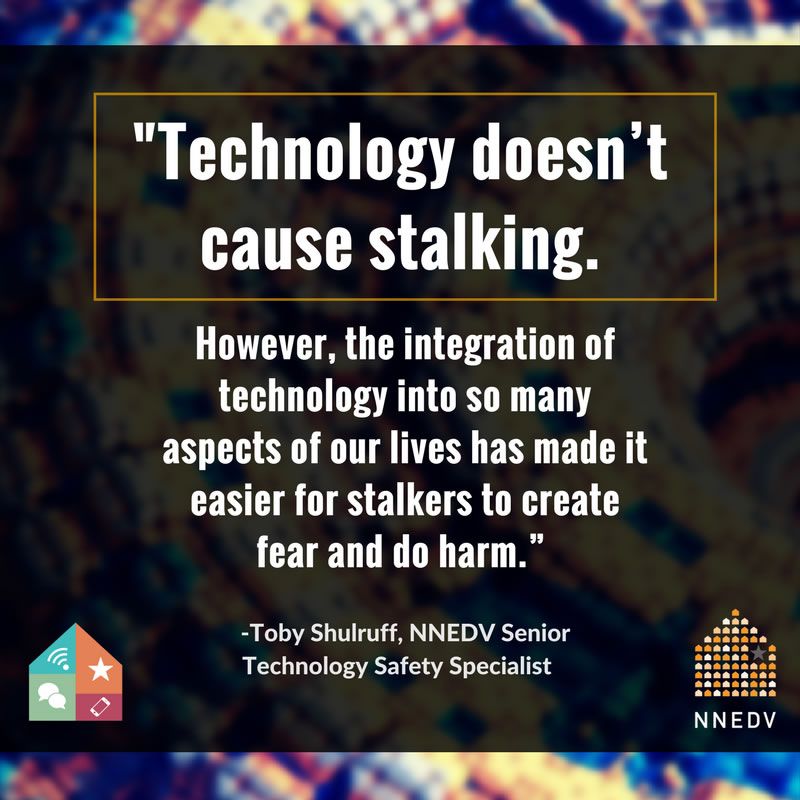 Through our Safety Net project, we create resources and partnerships that help to increase and protect privacy. In partnership with both tech companies and domestic violence advocacy groups, in 2019 we became a founding member of the Coalition Against Stalkerware, an effort to end harmful technology and software. Stalkerware is often used by abusers to track a victim's location and activities. Through the Coalition Against Stalkerware, we will work to create standards for defining and detecting Stalkerware; develop strategies to increase awareness about the issue for survivors; and eliminate spyware completely.

Read More.



Link Roundup: NNEDV in the News
In case you missed it, NNEDV was featured in the following news articles this month…
Thank You For Supporting Survivors!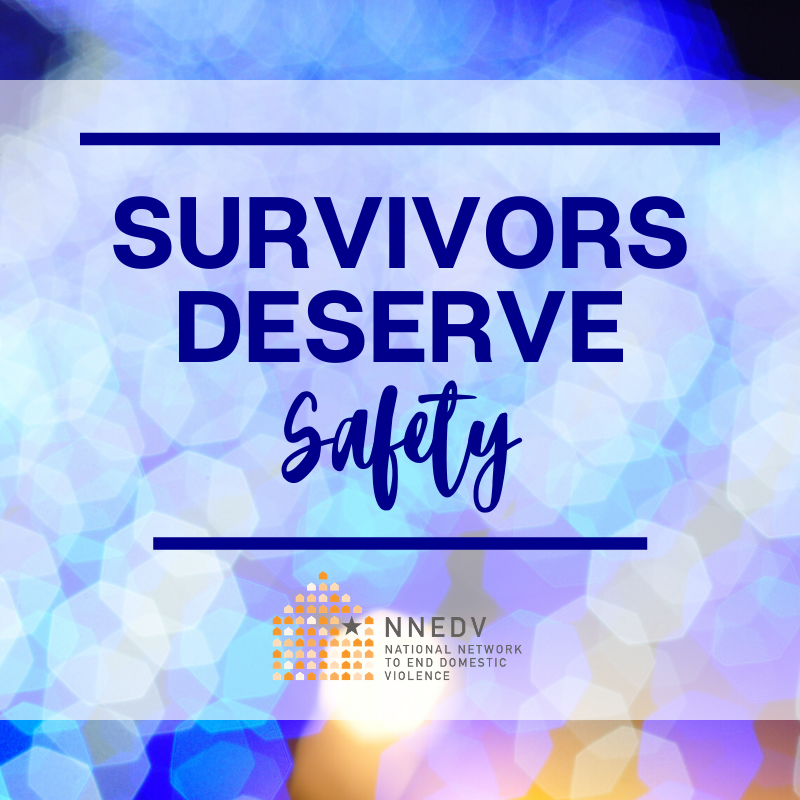 Whether you made a donation, shared our resources, or took action, thank you for supporting NNEDV. We believe #SurvivorsDeserve safety, and thanks to the generosity of our supporters NNEDV met our end-of-year online fundraising goal, raising more than $30,000 in support of our signature programs. As we celebrate our 30th anniversary this year, we recognize that we would not be a part of the movement without your help. Thank you.