Dear Supporter,

However or whenever you celebrate, the National Network to End Domestic Violence hopes your end of year is filled with peace, love, and safety. Thank you for joining us in our work to support survivors and programs. Despite a year filled with intense challenges for so many—you truly helped us redefine the meaning of working together to make lasting change this year.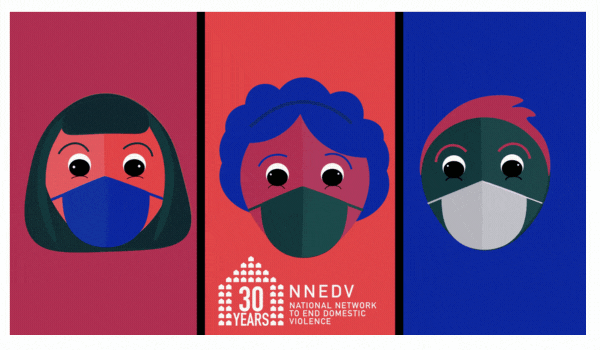 As we head into 2021, NNEDV reaffirms our commitment to centering survivors of violence as we look toward the future and toward the safe, equitable world that we know is possible.
Thank you for joining us in this work.



SUPPORT SURVIVORS
BEFORE THE YEAR ENDS
Here are a few ways you can support survivors before the year is over:
The National Network to End Domestic Violence is ready to meet whatever the future might hold for survivors and the advocates who serve them. Donate today to join us in our work to create a world in which domestic violence no longer exists.

Make your end of year donation.
Creating a fundraiser to support NNEDV is a simple way to get your friends and family involved in our cause, and it helps make a world of difference for survivors of domestic violence.

Start your fundraiser.
Help us build a supportive virtual community by sharing why you support domestic violence programs and safety for survivors. Share information and resources about domestic violence with your online communities. Be sure to tag us on social media @NNEDV! For more ideas on how to get involved, use our toolkit.

Access the Get Involved Toolkit.