Dear Supporter,

The National Network to End Domestic Violence (NNEDV) enters 2021 with an unwavering commitment to solidarity with advocates, coalitions, allies, and survivors against all forms of oppression and violence. Though it may often feel out of reach, we know that a less violent and more equitable world is possible. No matter the challenge, NNEDV will keep working towards that world, uplifting the voices of those most harmed, and caring for our community. We hope that you'll continue to partner with us in this work as well. In this newsletter, we share just a few ways NNEDV is working towards our mission of creating a world where domestic violence no longer exists.

A Call to Action to End Violence for the New Administration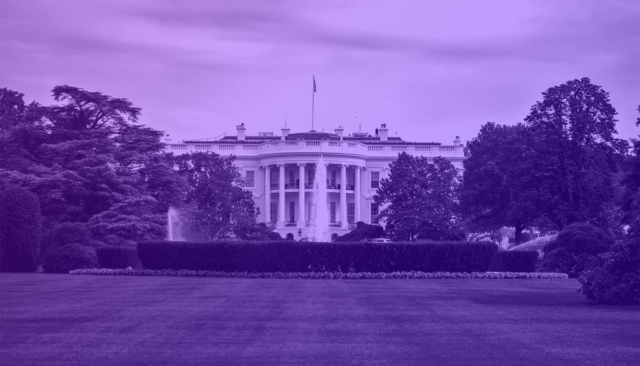 Creating a world without violence takes hard work, humility, and a commitment to listening to and uplifting those most pushed to the margins by violence. To make real strides in reducing gender-based violence, we must invest in strategies that advance access to safety, justice, and economic stability for survivors while reducing reliance on systems that are not helping all survivors.

NNEDV looks forward to working with the Biden-Harris Administration on policies that meet the needs of all communities and bring us together as a nation to address the underlying conditions that allow violence to exist. Looking to 2021 and beyond, survivors need urgent action to meet their immediate needs and long-term policies that prevent and end violence. In case you missed it, NNEDV created a series of recommendations for the Biden-Harris Administration to consider in the first 100 days and over the next four years. These recommendations take a holistic approach to ending domestic violence and require each federal agency to step up and address domestic violence in their work. We are urging the new administration to act swiftly and develop a government-wide coordinated strategy to address the needs of survivors and are pleased to see change already beginning.

Read NNEDV's policy recommendations for the Biden-Harris Administration.

The Connections Between Stalking and Domestic Violence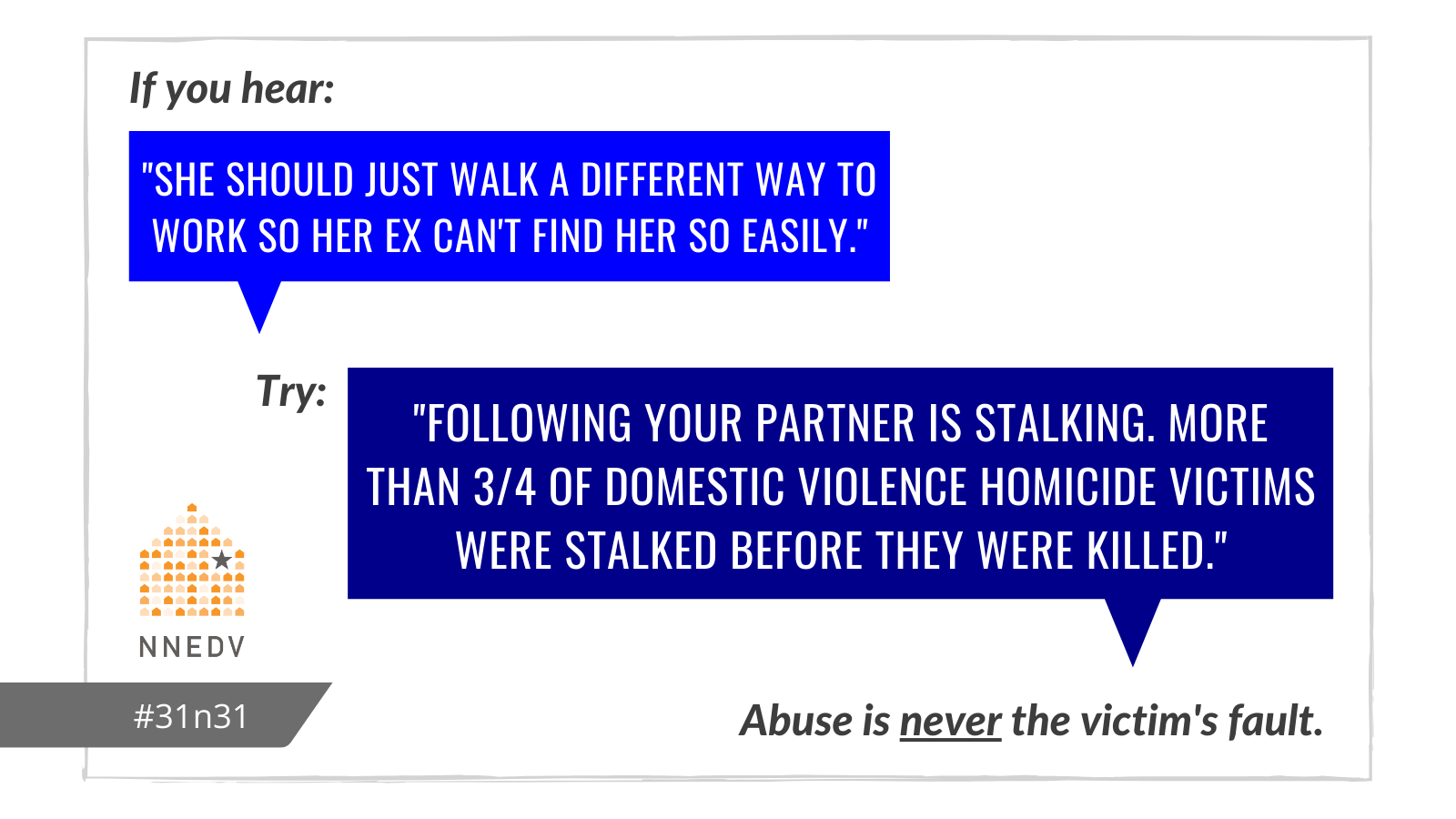 January is National Stalking Awareness Month (NSAM). Stalking is a pattern of unwanted behavior directed at a specific person that would cause a reasonable person to fear for their safety, the safety of others, or suffer substantial emotional distress. Some abusers choose to stalk partners as a way to intimidate and control them, and it's often a strong indicator that an abusive partner will choose to escalate their behavior. Some examples of stalking include communicating persistently via phone, text message, or social media; sending unwelcomed items or gifts; or intentionally damaging someone's property.

Unfortunately, stalking behaviors are often minimized until they are at their most extreme. This NSAM and throughout the year, use this resource from NNEDV to learn the signs of stalking, how to raise awareness, and access resources to help protect your privacy.

Learn more about stalking.

WomensLaw.org Receives the 'Celebrating Solutions
Award for Excellence' from the Mary Byron Project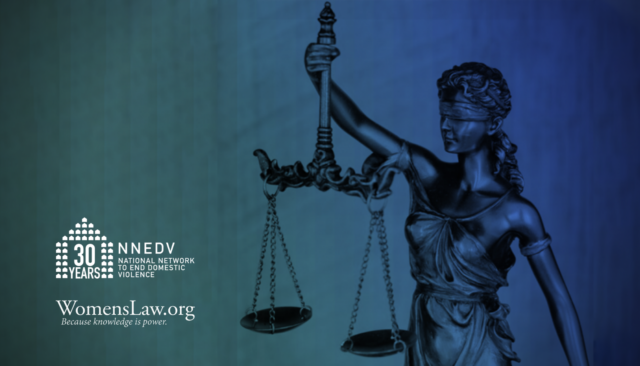 I am honored to announce that NNEDV's WomensLaw Project has received a Celebrating Solutions Award for Excellence from the Mary Byron Project. This year, the Mary Byron Project invited all previous Celebrating Solutions Award winners to apply for the Award for Excellence. As a prior winner, WomensLaw was selected again for continuing to exemplify innovation, leadership, and services to victims of intimate partner violence. The Celebrating Solutions Award for Excellence will help our team continue its critical work to provide free state-specific, plain-language legal information through WomensLaw.org and the Email Hotline.

This award, coupled with generous donations from our supporters, will allow WomensLaw to provide these critical services when they are needed most, while also developing new ways to connect survivors with the support they need.

Learn more.

The Independence Project is Accepting New Applications!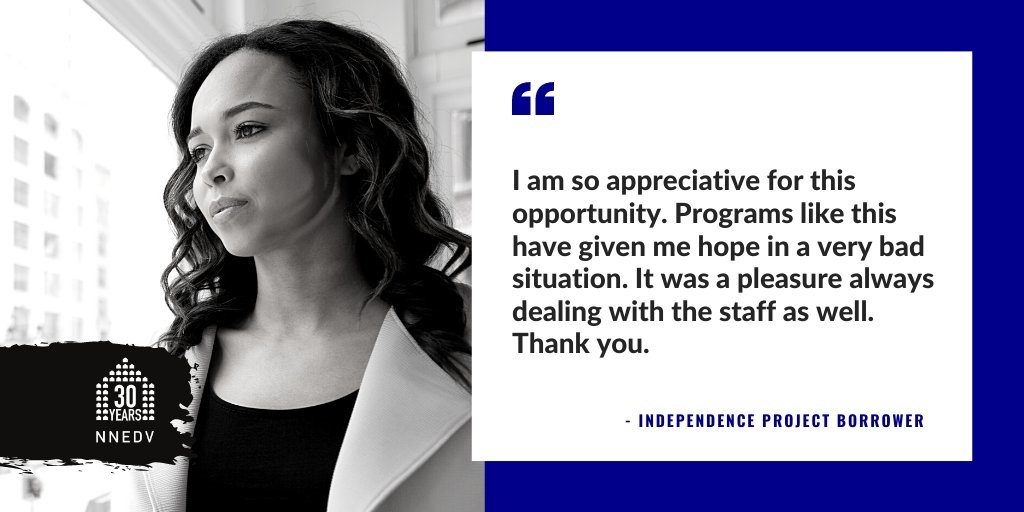 Almost all survivors of domestic violence have experienced financial abuse, a tactic used by an abuser to gain and maintain power and control over a victim. Financial abuse can have a devastating impact on survivors who are attempting to leave an abusive partner or rebuild their life after abuse. Many survivors are unable to access affordable housing or secure transportation or employment.

Through the Independence Project, our credit-building micro-lending program, NNEDV helps provide a pathway for survivors to improve their credit score. Improved credit helps survivors access lower-interest lines of credit; increases survivors' access to safe, affordable housing opportunities; and much more. Credit is an important tool that can help survivors establish financial stability in order to achieve their goals and rebuild their lives.

The Independence Project is supported in part through generous funding from The Allstate Foundation.

Learn more about the Independence Project.

Expanding the Continuum with Positively Safe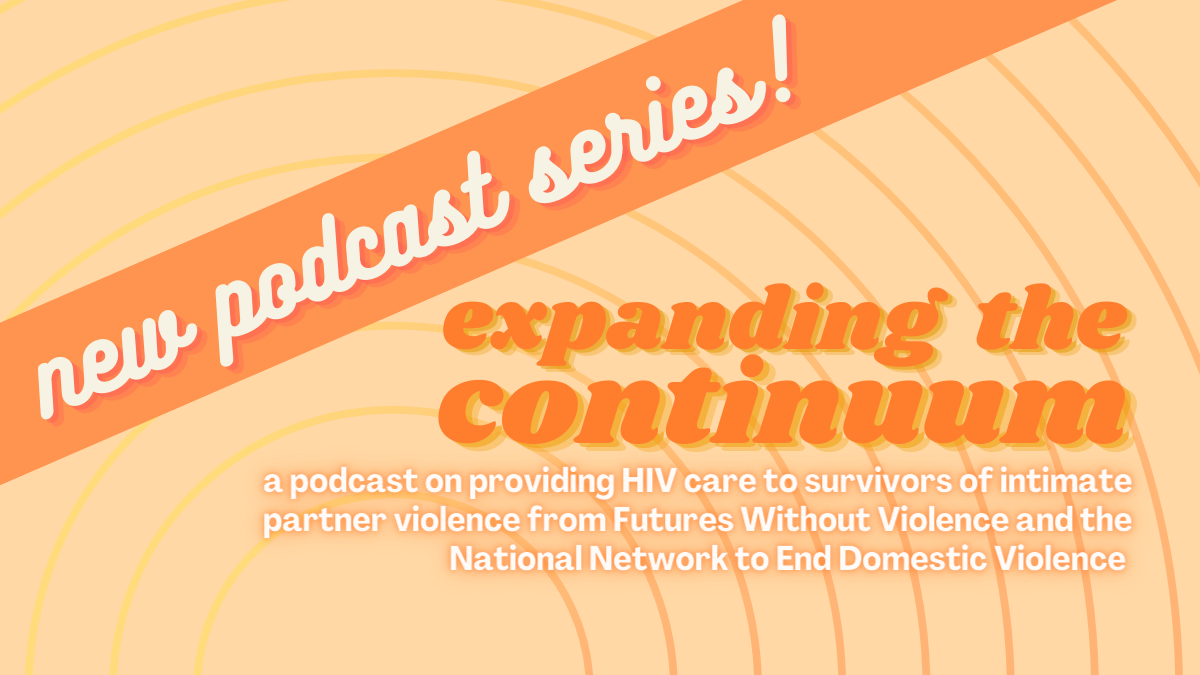 NNEDV's Positively Safe team has partnered with Futures Without Violence to bring you Expanding the Continuum, a new podcast on the intersections of domestic violence and HIV. In this series you will hear from experts on how HIV healthcare providers and domestic violence and sexual assault advocates can better support survivors living with HIV and other groundbreaking work happening in these intersecting fields. This podcast was created for HIV care providers, advocates, researchers, students, and anyone else interested in the intersections of HIV and domestic and sexual violence. We will be talking about health equity, partnership building, confidentiality, and much more! Check out our first three episodes on Soundcloud, Spotify, and Apple Podcasts - with new episodes every month.

Want to learn more about supporting survivors who are living with HIV? Check out and our Positively Safe Toolkit for domestic violence programs and Futures' training and technical assistance resources for HIV care settings.

Listen to the podcast.

Link Roundup: NNEDV in the News
In case you missed it, NNEDV was featured in the following news articles recently…
Ms. Magazine: "As we prepare to welcome the Biden-Harris administration, which has a strong history of working to address gender-based violence, we are hopeful that they will continue to advocate for policies that decrease violence and center the most marginalized survivors." –Deborah J. Vagins, President and CEO

The Lily: "Many survivors were already living in precarious economic situations before the pandemic….Survivors are often underbanked and if they do have access to a bank account, it's often shared with their abuser, who can monitor their spending and debits, as well as make withdrawals and transfers." –Melina Milazzo, Senior Policy Counsel

The Lily: "I always think about ways in which these spaces [like Reddit] have opened up for survivors like never before. I think that kind of space really has given folks the ability to connect and to get a third-party opinion, someone who isn't really connected to the situation. So I think it can be a really great place for survivors." –Rachel Gibson, Senior Technology Safety Specialist