Dear Supporter,
For thirty years, the National Network to End Domestic Violence (NNEDV) has stood with survivors and advocates in the face of overwhelming challenges. COVID-19 has been no different, as NNEDV staff is working around the clock with national partners to ensure shelters are able to keep their doors open and survivors safe. In this time of uncertainty, coming together to connect and strengthen communities is essential.

On May 5 – Giving Tuesday Now – people around the world are coming together to support the causes that need it most in response to the current pandemic. Giving Tuesday Now was created as an emergency response to the unprecedented needs caused by COVID-19.

Victims have fewer options to escape abuse during the coronavirus crisis, and abusers are using the pandemic as an opportunity to tighten their control. NNEDV is providing desperately-needed information and resources to domestic violence coalitions and local programs, in addition to raising awareness in the news about the support services that remain open and available to victims.
On Giving Tuesday Now, our goal is to raise awareness about how the pandemic is impacting survivors and advocates, while raising much-needed funds to help us continue our rapid COVID-response work. We hope you can join us:
Send Support From Home. If you are in the position to do so, please make a donation to NNEDV anytime between now and May 5. A gift of any size will help NNEDV continue our work of creating survivor-centered systems that will support and protect thousands of brave survivors and the advocates who help them.
Connect with Others at Home. We know that many people are not in the position to make a donation right now. Creating a Facebook Fundraiser – or asking a friend to host one – is an easy way to promote our work, while encouraging your loved ones to get involved and make an impact. Use our toolkit for graphics and sample text. Be sure to share what ending domestic violence means to you and why you support NNEDV.
You can even add this reminder to your calendar so you can remember to join us on May 5. Our work in this movement is only possible because of the support and commitment of people like you.
Thank you for all that you do to support survivors.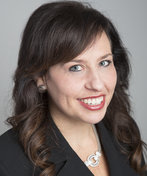 For safety and peace,



Deborah J. Vagins
NNEDV President and CEO


P.S. Consider starting your Facebook fundraiser today to get a head start on #GivingTuesdayNow! Don't forget to use to use our toolkit for ideas.