Dear Supporter,

As anti-violence advocates, NNEDV stands in opposition to the injustices and oppression we are witnessing across America. I am outraged by the violent assaults on Black life in America and condemn the horrific acts of violence and bias across the country, which are occurring in so many of the communities we work to support.

In this newsletter, we also discuss the inequities laid bare by COVID-19. The pandemic has ignited anti-Asian, anti-Black, anti-Semitic, and anti-immigrant hostility and bias. We must acknowledge this is part of a larger pattern of systemic and structural racism that includes police brutality and state-sanctioned violence. In order to truly make "every home a safe home" we must acknowledge and work to change all systems of violence and oppression. NNEDV is examining how we currently approach our work, and how we can better support and uplift the work of our partners advocating for racial justice, immigrant rights, religious freedom and more. I hope you'll join us in challenging racial injustice in our fight to end domestic violence.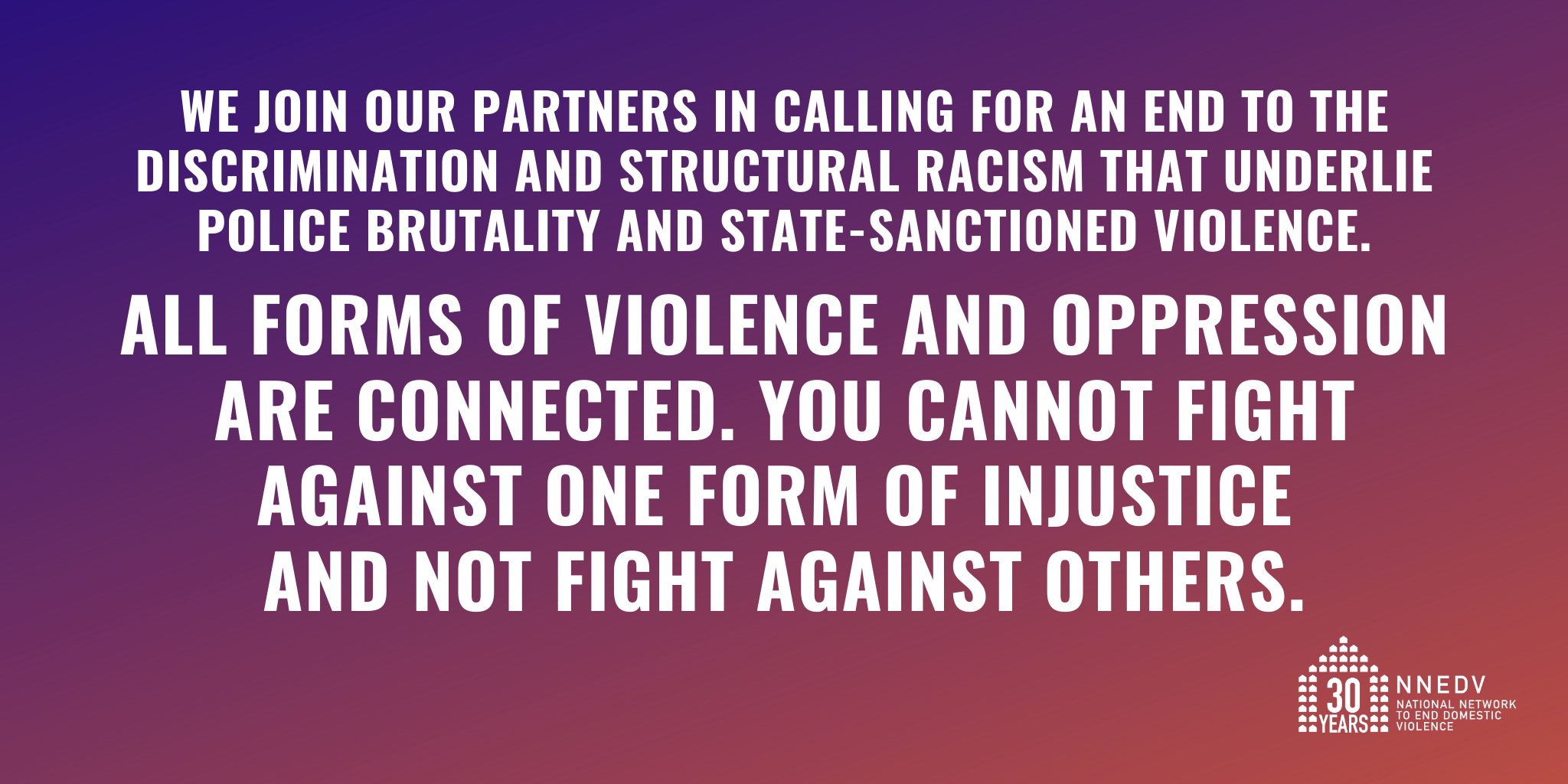 NNEDV joins and supports our national, statewide, tribal, territorial, and local partners in calling for an end to the discrimination and structural racism that underlie police brutality and state-sanctioned violence. We advocate for all survivors to have the right to a safe home. But when that home, the streets, playgrounds, public parks, schools, and places of worship are also not safe for survivors of color due in part to the systemic and structural racism that exists, we know that survivors and communities cannot feel safe relying on these systems.

All forms of violence and oppression are connected, and you cannot fight against one form of injustice and not fight against others. We must work together to dismantle the systems of oppression that enable all forms of violence wherever they occur.

Read the full statement here.

The Work Continues: Centering Survivors
in Times of Crisis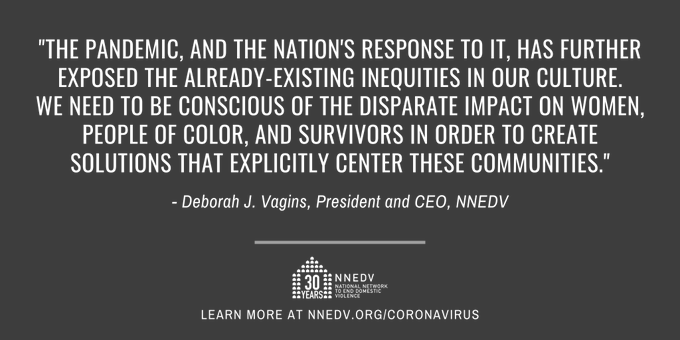 As we enter into another month of uncertainty amid the COVID-19 pandemic, NNEDV honors the tireless efforts of advocates and programs across the country, who are working every day to keep the lights on and the doors open to survivors in need. While the advice around the world continues to be, "stay at home," we know that home is not a safe place for everyone. As we continue to monitor the trends in the United States, our WomensLaw Email Hotline has reported that COVID-related inquiries tripled between March and April.

Moreover, the pandemic, and the nation's response to it, has further exposed the already-existing inequities in our culture in healthcare access and outcomes, employment and economic supports, and more. We must consciously and intentionally address these deficits and create a system that properly cares for and supports all communities.

Read the full statement here.

A Day of Observance for Missing and
Murdered Native Women and Children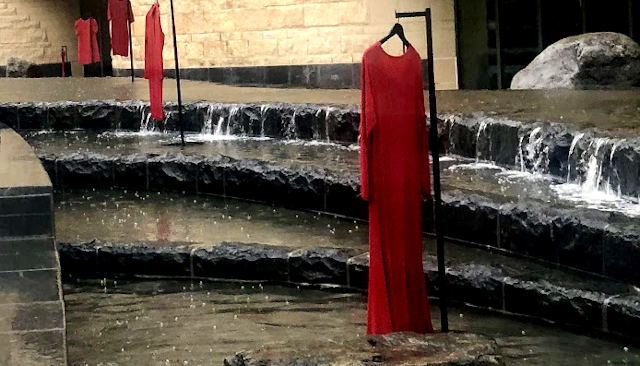 On May 5, NNEDV joined its national partners, allies, and advocates in recognizing the National Day of Awareness for Missing and Murdered Native Women and Girls, a day of observance created to shine a light on the staggering rates of violence against Indigenous women and girls. In some areas, American Indian and Alaska Native women are murdered at a rate 10 times the national average. NNEDV joined the National Indigenous Women's Resource Center (NIWRC) to demand #MMIWGActionNow through a national Twitter chat and discuss the urgent need for legislative and policy changes.

NNEDV will continue to work alongside our American Indian, Alaska Native, and Native Hawaiian partners to ensure that missing and murdered Indigenous women and girls are not invisible. Together, we are calling for safety for ALL survivors will work until it becomes a reality for women in all communities.

Learn More.

Coercive Control During the Pandemic &
Resources from Safety Net to Help Seek Support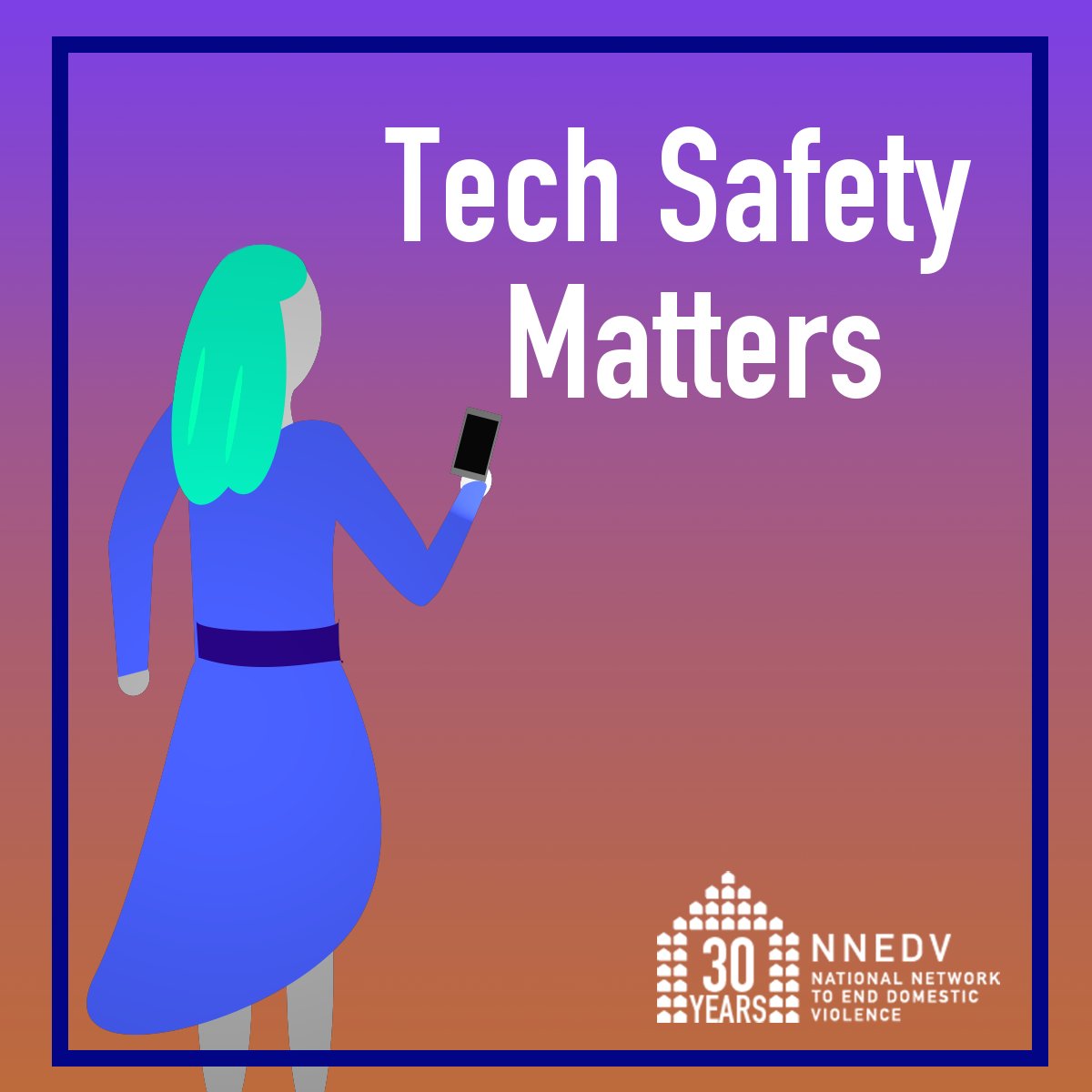 The ongoing pandemic has been an extremely vulnerable time for survivors, and abusers are increasingly using it as an excuse to find new ways to exert control. While some of these tactics may be new, the dynamics of power and control remain the same.
For survivors who are unable to leave their home to seek help, there are options. We created a guide for survivors seeking help online that includes safety considerations for using phone, text, and chat hotlines, as well as a list of hotlines individuals can use to seek help. (And more resources on online privacy can be found in our Technology Safety & Privacy: A Toolkit for Survivors).

Earlier this month, we also launched DocuSAFE, a free app that helps survivors collect, store, and share evidence of abuse, such as domestic violence, sexual assault, stalking, online harassment, and dating violence. I recommend you learn more about DocuSAFE before downloading to determine if it's right for you.

Learn more about Coercive Control during COVID-19. | Learn more about DocuSAFE.



Supporting Survivors on Giving Tuesday Now... And Beyond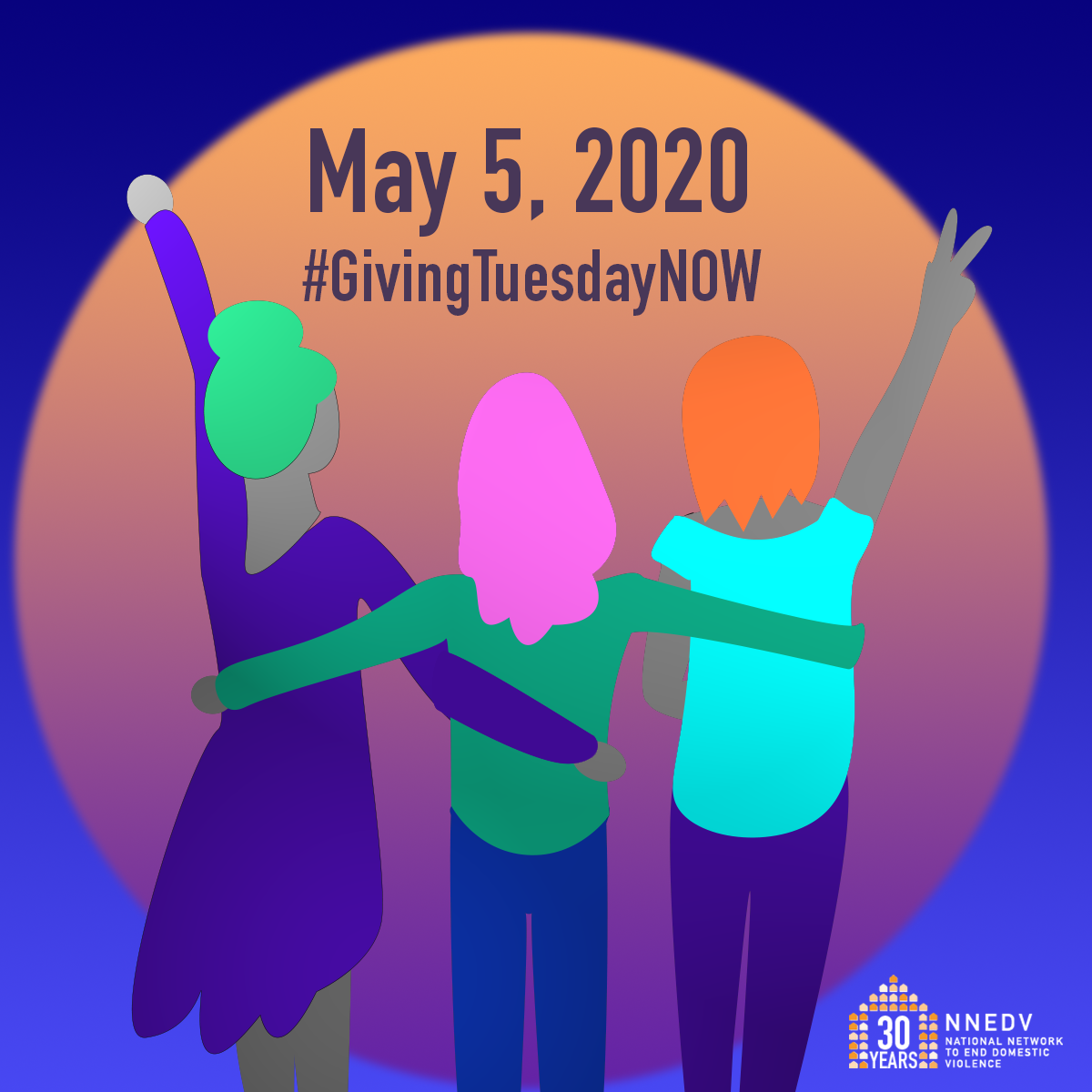 Finally, I want to thank you for supporting NNEDV on Giving Tuesday Now. Whether you made a donation, shared our resources, or started a Facebook Fundraiser, we are so grateful for your support!
Your efforts help us in our work to create a social, political, and economic environment in which domestic violence no longer exists. Thank you for being a part of this movement.
There's still time to give! Please consider donating today.

Link Roundup: NNEDV in the News
In case you missed it, NNEDV was featured in the following news articles this month…
Huff Post: "[The COVID-19] crisis is showing the fault lines in our social safety net services in general. The services who provide help for survivors are woefully underfunded and under-resourced." - Deborah J. Vagins, President and CEO
Medical News Today: "If you are trapped at home with an abusive partner, don't let COVID-19 keep you from seeking services. Shelters, local providers, and hotline services are still open [and] can help you make a safety plan." - Deborah J. Vagins, President and CEO
Supermajority: "Domestic violence will continue, and even escalate, if abusive partners choose to take advantage of stressful situations to keep survivors from accessing resources and support." - Deborah J. Vagins, President and CEO
One Zero: "'Creeperware' can have devastating effects when misused. Rachel Gibson (NNEDV) worked with a survivor who missed multiple custody hearings because her abuser was spoofing a state court number to send text messages rescheduling the hearings."