Dear Supporter,

I hope you will join the National Network to End Domestic Violence (NNEDV) this week by doing a small act of kindness. Through September 18, Global Giving is hosting their Little by Little matching campaign, where donations up to $50 will receive a matching donation at 50 percent. Please consider donating to WomensLaw's Global Giving project this week. Over 2 million people visit WomensLaw.org each year in search of free legal information that provides survivors with legal remedies and clarity in times of crisis.

When the legal system feels overwhelming, inaccessible, and unaffordable, WomensLaw provides a free lifeline to those in need. By participating in the Little by Little campaign, you can help fund WomensLaw's critical activities. WomensLaw programs, including the Email Hotline, the extensive legal information available on the website, and its newly created Online Information Clinics are helping survivors in need of support every day.

Small actions can make a BIG difference—that's what Global Giving's Little by Little campaign is all about. Can you donate to WomensLaw this week to make sure survivors have access to free legal resources and support? A $30 donation can earn $15 in matching funds this week.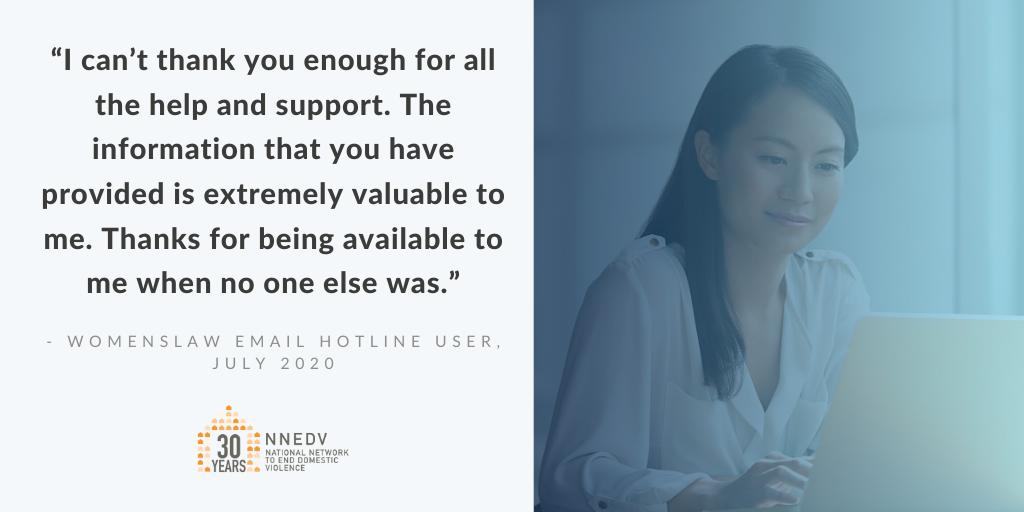 As NNEDV reflects on our 30th anniversary, we know that our impact and reach would not be the same without WomensLaw. The founder of WomensLaw, Elizabeth Martin, and a group of volunteers came together with an idea of using the power of the internet to help survivors. This idea has grown to reach millions of people through WomensLaw.org over the last 20 years.

In case you missed it, I had a great discussion with Elizabeth about the history of WomensLaw that you can read here. During our chat, Elizabeth told me, "the ability to communicate digitally and privately is critical." This statement is more true now than ever for survivors as we continue to navigate COVID-19. Between March and May 2020, our Email Hotline saw a significant increase in COVID-related requests for help. Unfortunately, we often have to shut down the email hotline because of the volume of requests we receive. In these tough times, survivors need this free legal resource to help them make informed decisions about their options and safety.

We appreciate you—our NNEDV community—for rallying around the needs of advocates and survivors, as you always do. If you can't make a gift this week, please share the Global Giving campaign on Facebook with friends and family to help spread the word about WomensLaw. These small actions make a big impact on our programs.

Thank you for supporting free legal information for survivors.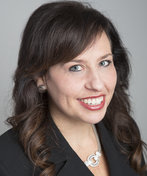 For safety and peace,



Deborah J. Vagins
NNEDV President and CEO