Dear Supporter,

As the National Network to End Domestic Violence (NNEDV) gears up for Domestic Violence Awareness Month, I can't help but think about the power of people and community in our work to end domestic violence. For 30 years NNEDV has been proud to serve as a leading unified voice for domestic violence coalitions, local programs, advocates, and survivors. Our success as an organization depends on the collective action of our 56 state and territory coalitions, advocates, survivors, partners, and individuals like you. Only by bringing together the voices of individuals and communities and taking action in support of a violence-free world can we create transformational change in our society.

In this newsletter we highlight individuals, advocates, and organizations who are working for a violence-free future. Whether you are collecting much-needed supplies for shelters, raising awareness online, donating money, or starting conversations in your community, you are contributing to the movement to end domestic violence. Thank you for joining us in this work.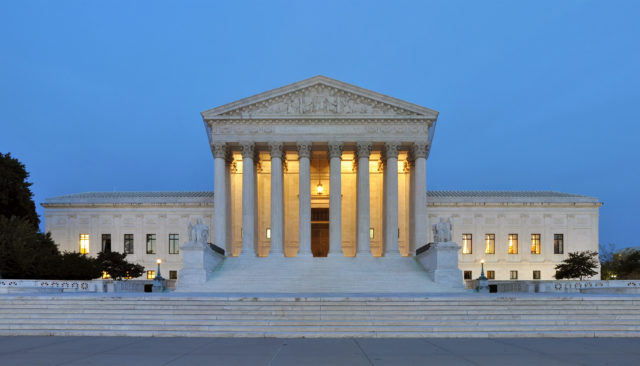 NNEDV mourns the passing of Supreme Court Justice Ruth Bader Ginsburg. Justice Ginsburg's unwavering commitment to creating equal rights for all was evident throughout her career—her work as a lawyer and justice helped influence several landmark cases that curtailed gender and race-based discrimination. We reaffirm our pledge to work in her name towards a more just, safe, and equitable future for everyone.

Read my statement.

Working Towards Safety and Justice for All:
The Breonna Taylor Grand Jury Decision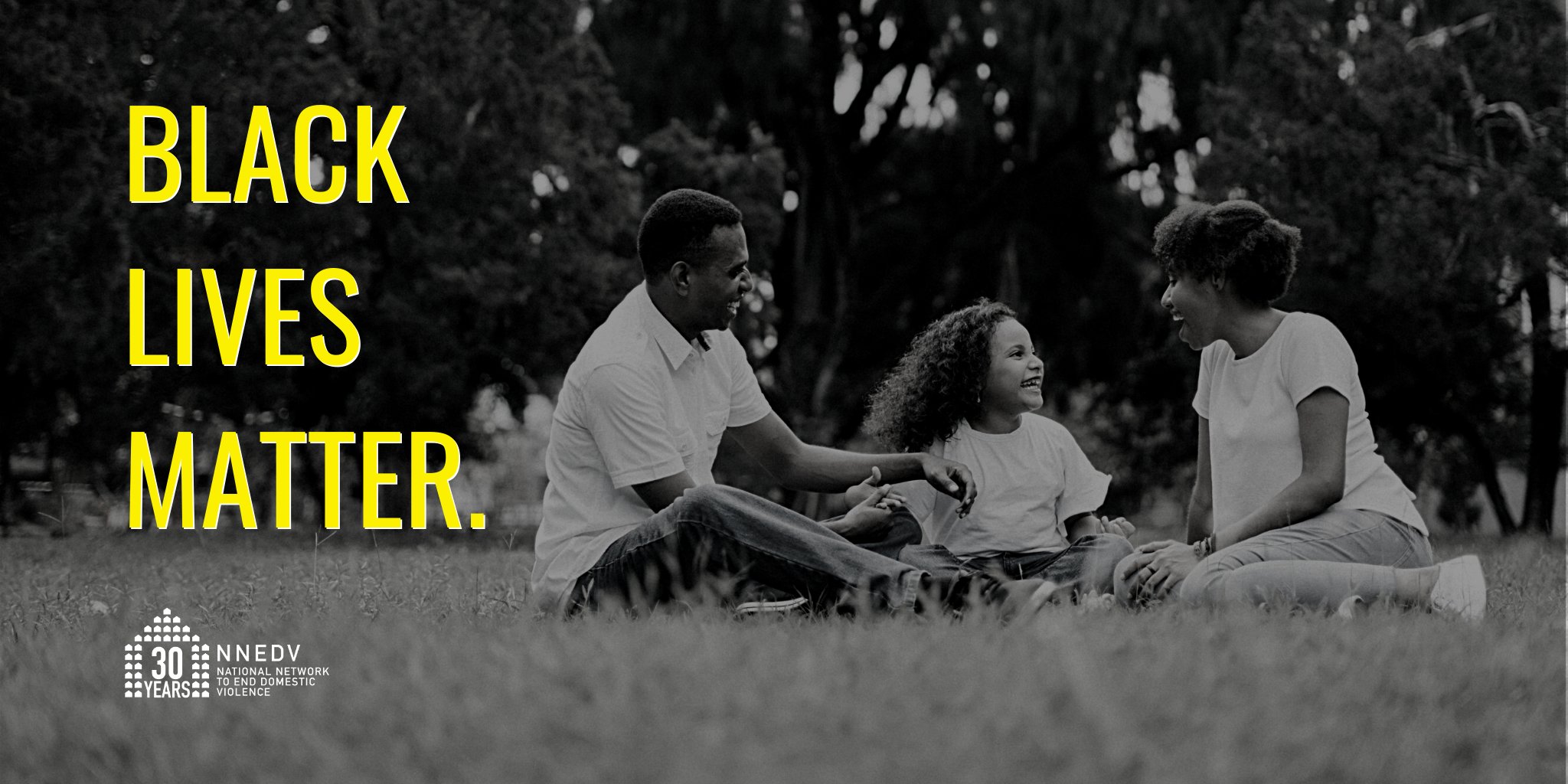 The grand jury decision in the fatal shooting of Breonna Taylor is a stark reminder of the fact that justice in the face of violence is often out of reach for Black communities—far too many families, friends, and communities have had to watch the justice system fail to hold law enforcement accountable for senseless acts of violence against their loved ones. NNEDV is thinking of Breonna Taylor and her family as we continue to work for justice in the movement to end all forms of violence.

Read my statement.

Connecting the Dots During Domestic Violence Awareness Month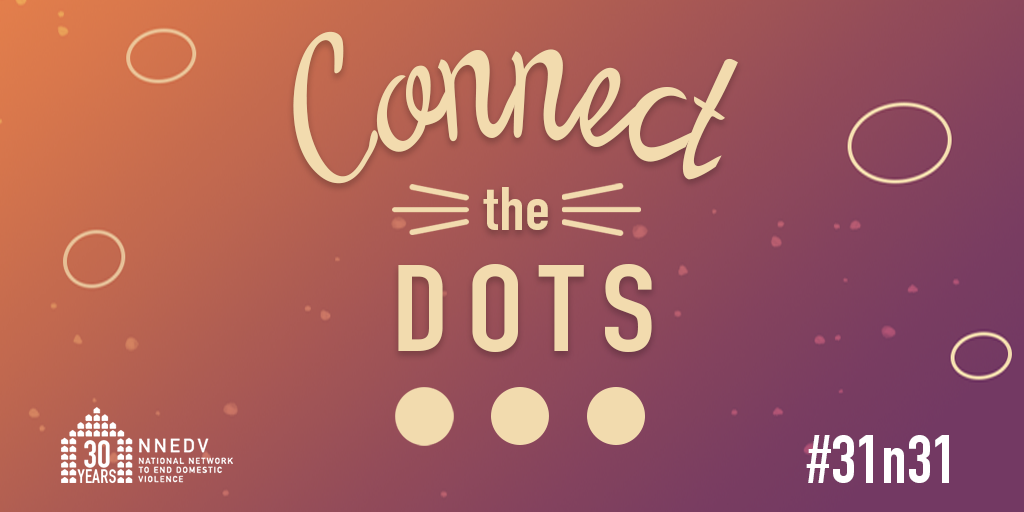 This October, NNEDV is helping you #ConnectTheDots for Domestic Violence Awareness Month (DVAM). Domestic violence is a pervasive problem touches every facet, both large and small, of a person's life. Join us daily on Twitter, Facebook, and Instagram during DVAM as we explore the intersecting issues related to domestic violence and learn how we can challenge the structural injustice that sustains the cycle of violence.

Make sure you mark your calendar for the National Week of Action taking place the week of October 18-24. The National Week of Action is an opportunity for you to get involved in the movement to end violence through simple tasks of self-expression, education, and community building. I also hope you'll join us for #GiveForDV Day on October 27, when we will celebrate individuals, advocates, and organizations who have remained committed to survivors' safety through the pandemic.

Your actions—no matter the size—are a valuable component of our fight against domestic violence. I hope you'll join us in October as we raise awareness and inspire action that leads to lasting change.

Learn more about how to get involved during DVAM.

Stories from the Front Lines: The Impact of Emergency Relief Funding from The Allstate Foundation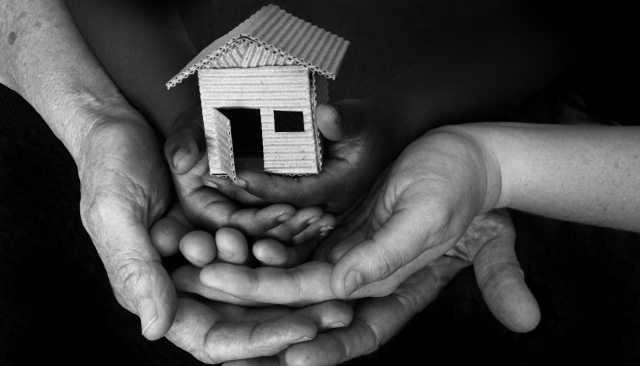 The Allstate Foundation has been a steadfast partner in NNEDV's work to help domestic violence programs and survivors respond to COVID-19. In April, The Allstate Foundation committed over $557,000 in COVID-19 relief funding and partnered with NNEDV to disperse the funds to over 124 domestic violence programs across the country. These flexible emergency grants supported programs from 42 states, the District of Columbia, and Puerto Rico as they helped survivors find safety and navigate the unprecedented and unforeseen needs that arose because of the ongoing pandemic. In addition to the grants, survivors of domestic violence and their advocates across the country recently received nearly 80,000 KN95 masks thanks to a donation from Allstate.

The small grants had a big impact on programs, as the funding was used to support more than 7,300 adult and child survivors of domestic violence. Many grants supported survivors from underserved communities including Asian and Pacific Islander, Black, Deaf, differently abled, immigrant, Latinx, LGBTQIA+, Muslim, rural, and tribal communities. The grants were used to help survivors experiencing job loss, housing challenges, transportation issues, and much more. Programs also used the grants to ensure they could continue to provide services during the pandemic by upgrading technology tools to provide digital services to survivors, purchasing personal protective equipment and cleaning supplies, general operating costs, and other necessities.

We appreciate The Allstate Foundation's partnership in this initiative and their unwavering dedication to supporting domestic violence programs and survivors. Domestic violence programs provide essential services, and we applaud the hard work and dedication of frontline victim advocates. NNEDV will continue to work to ensure programs have the resources they need to provide services to survivors, no matter the challenges that may arise.

Read more.


NNEDV's "PPE Pop-Up Shop" For Frontline Advocates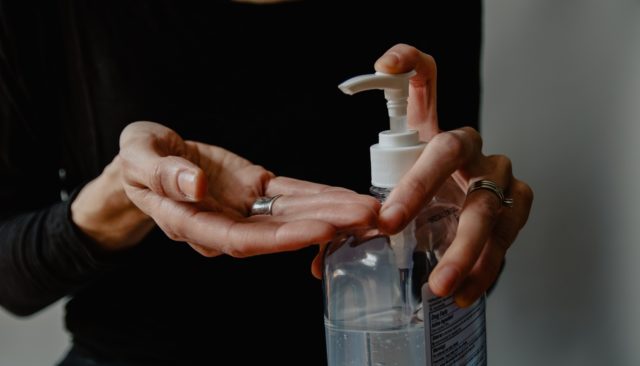 Throughout the pandemic, programs have been trying to obtain sufficient cleaning supplies, hand sanitizer, gloves, and masks, but they faced the same empty shelves that we all saw at our local stores. So during the month of June, NNEDV was pleased to partnered with Overture, a woman-owned promotional product agency, to launch NNEDV's "PPE Online Pop-Up Shop" to help facilitate the sale of personal protective equipment (PPE) exclusively to domestic and sexual violence organizations. By the time the shop closed on July 1, the online PPE store bulk ordered products for over 1,200 organizations and individuals—including more than 1.1 million masks, 146,000 bottles of hand sanitizer, and 122,000 packages of disinfectant wipes.

This partnership with Overture offered frontline advocates from across the country easy access to much-need and hard-to-find PPE. NNEDV is fortunate to act in solidarity with a community of individuals, advocates, leaders, and organizations working to ensure advocates can safely provide services to survivors during the pandemic and beyond.

Read more about the "PPE Pop-Up Shop."


Link Roundup: NNEDV in the News
In case you missed it, NNEDV was featured in the following news articles this month…
SELF Magazine: "We need committed activists to answer the call when we demand that Congress protect survivors of domestic violence and sexual assault during the pandemic." – Deborah J. Vagins, President & CEO
Ms. Magazine: "By amplifying the voices of survivors, we can raise awareness about the needs of survivors, coalitions and programs; help shape policy; and change the way society responds to domestic and sexual violence." – NNEDV 's 10 Tips Resource
Daily Mail UK: "Stalkerware 'gives abusers and stalkers a robust and invasive tool to perpetrate harassment, monitoring, stalking, and abuse…it can be terrifying and traumatizing for the victim.'" – Erica Olsen, Director of Safety Net