Dear Supporter,

While our holiday gatherings will look different this year, the National Network to End Domestic Violence (NNEDV) hopes you find an opportunity to connect safely with your loved ones to give thanks. As those of us who live in violence-free homes will spend the holidays relaxing, for survivors of domestic violence this comfort is often out of reach. Throughout the year, the pandemic has further isolated survivors from their family, friends, and coworkers, limiting access to the social support they need.

Faced with the challenges this pandemic has caused for survivors, domestic violence advocates across the country are working nonstop to keep survivors safe, and their essential work saves lives every single day. From all of us on Team NNEDV to you: thank you.
"A survivor came to our emergency shelter with her children and not much else. She is now employed, has a vehicle, and is safely housed. She never misses a chance to tell our advocates: 'I don't know where I'd be without your help!'"
- Illinois Advocate, 14th Annual Domestic Violence Counts Report
In just a single day in 2019, over 77,000 survivors and their children sought out lifesaving services from their local domestic violence organization. Once survivors make the tough decision to reach out for help, it is crucial that programs are equipped to meet their needs. Through training, technical assistance, and advocacy, NNEDV works every day to increase the capacity of our 56 U.S. state and territorial domestic violence coalitions, and in turn, the nearly 2,000 local program they serve. Join us in our work to make sure local programs have the resources they need to safely provide support to every survivor that turns to them in need.

NNEDV's strength is in our partnership with domestic violence coalitions and local programs. This partnership allows us to hear and respond to the needs of the field and advocate on Capitol Hill for survivors and the organizations that serve them. This holiday season, support our work to help survivors and domestic violence programs across the country by making a donation.

Thanks from all of us at NNEDV to all of you.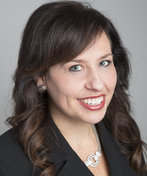 With gratitude,



Deborah J. Vagins
NNEDV President and CEO

P.S. We hope you will consider supporting NNEDV on Giving Tuesday, taking place on December 1. Giving Tuesday is a global celebration dedicated to supporting causes and issues that are important to you—all donations to NNEDV will be matched by our Board of Directors, up to $10,000!